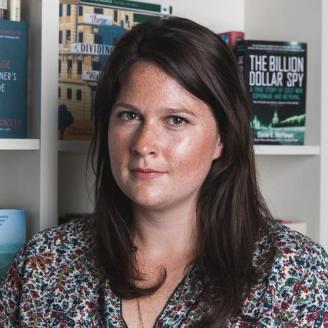 I joined the Curtis Brown Books Department in September 2014 from Bloomsbury Publishing. After three brilliant years working with Karolina Sutton, I am now covering Felicity Blunt's maternity leave and actively building my own list of reading group and accessible literary fiction, narrative non-fiction and memoir.

In fiction, I look for brilliant social observation and clever storytelling. I'm on the hunt for a great returning detective like Kate Atkinson's Jackson Brodie or Susie Steiner's Manon Bradshaw. I'd also be keen to find some stylish suspense in the vein of Patricia Highsmith. Stories about families are guaranteed to pique my interest. I'm a huge fan of Liane Moriarty, and some other recent favourites include Ayobami Adebayo's Stay With Me, Tin Man by Sarah Winman, and Katherine Heiny's outstanding short story collection Single, Carefree, Mellow.

In terms of non-fiction my tastes are pretty broad, but I am always drawn to memoir, the professional and the personal, beautifully written stories told with wit, warmth and precision. I was entranced by Henry Marsh's Do No Harm as the study of an expert nearing the end of his career but still in awe of his subject, and I often return to Nigel Slater's utterly delightful Toast. Other favourites include Maggie O'Farrell's I Am, I Am, I Am and Tara Westover's Educated.

If you'd like to submit your work to me, please email me at lucy.morris@curtisbrown.co.uk with a synopsis and sample chapters, or go to Curtis Brown's submissions portal.
@writercrow Ha! Now imagining how I could make other corners of old, frayed pieces of furniture NSFW
Follow @lucycmorris