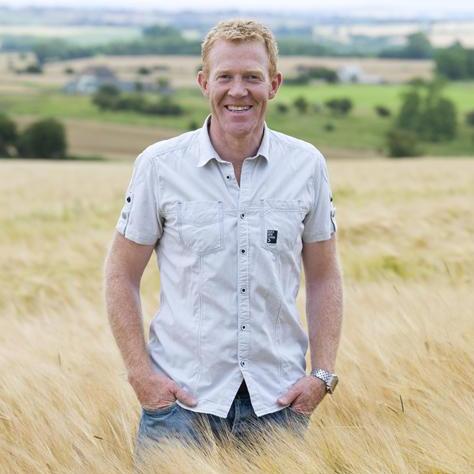 Adam


Henson

Farmer and TV Presenter
Adam Henson is perhaps the best-known farmer in the UK, presenting his own section on BBC's Countryfile to millions of viewers each Sunday evening. But farming and conservation are Adam's first passions and when the camera stops rolling, there is still plenty of work to be done.

Adam broke into television following a presenter search on the BBC's Countryfile programme and in 2013 Adam teamed up with celebrity chef Nigel Slater to co-present Nigel and Adam's Farm Kitchen, a four-part series exploring how food gets from farm to fork, and how to make the most of seasonal produce.

Adam has filmed three series for BBC Lambing Live alongside Kate Humble, the third series of which aired in
spring 2014. Each series featured a year in the life of a sheep farmer with half of the programme live from the lambing shed based on the farm, the programme was very well received by both the public and sheep farmers alike.

In 2015, Adam presented a new series of BBC1's Secret Britain with Ellie Harrison. This 3-part series discovered the Water World of Wales, the Mysterious Moors of Yorkshire and The Hidden Highland of Scotland. He has also been asked to present on Countryfile Summer Diaries, Big Wildlife Revival, BBC2's Coast and Inside Out. He has a monthly column in Countryfile magazine, as their resident farmer, as well as the Cotswold Life magazine.

Additionally, Adam runs the Cotsworld Farm Park tourist attraction which pioneers rare breed conservation. He is increasingly seen as the voice of British agriculture and respected for his knowledge and integrity. Adam is a popular presenter and guest speaker and has traveled extensively across the country as an ambassador for British farming.

2018 saw Adam front his first UK Tour An Evening with Adam Henson, where he shared stories about his farming life, his TV career, and the running of the Cotswold Farm Park.

He continues to present Countryfile regularly.