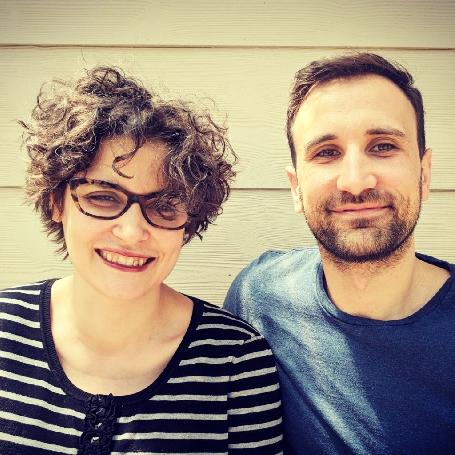 Ambelin & Ezekiel Kwaymullina
book
| Fiction
| Sep 2018
To be published in the US as The Things She's Seen in April 2019
Featured on Amazon's Best YA Books of 2019 so far
Shortlisted for the YA Indie Book Awards 2019
Winner of the 2019 Victorian Premier's Literary Awards for Young Adult Fiction
Winner of the 2018 Aurealis Awards
Shortlisted for the 2019 ABIA Award for Book of the Year for Older Children
Longlisted for the CBCA Book of the Year for Older Readers
Shortlisted for the Tin Duck Awards 2019
Shortlisted for the Norma K. Hemming Award 2019
Selected as a 2019 White Ravens Book
Nothing's been the same for Beth Teller since she died. Her dad is drowning in grief. He's also the only one who can see and hear her. But now she's got a mystery to solve.
Who is Isobel Catching, and what's her connection to the fire that killed a man? What happened to the people who haven't been seen since the fire?
As Beth unravels the mystery, she finds a shocking story lurking beneath the surface of a small town, and a friendship that lasts beyond one life and into another.

Rights
Roxane Edouard manages the translation rights for Catching Teller Crow
Film Rights
Available
Contact Tara Wynne for more information
Audio Rights
Available
The audio rights are handled by Tara Wynne.
Translation Rights Sold
Russian
World
Eksmo Publishers
Media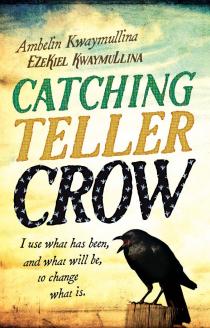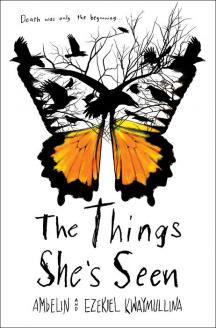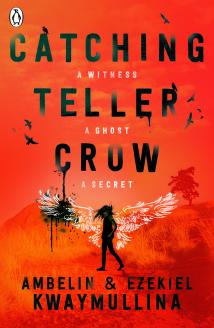 Reviews
A ghost story as well as a psychological thriller, Catching Teller Crow seamlessly weaves together the poetic and the everyday. A magnificent and life-giving novel.

Justine Larbalestier
Catching Teller Crow is an up-to-the-minute tale that goes straight to the heart of Australia's darkest history. Through poetry and story, with great sensitivity, the Kwaymullinas pick up and deal with subjects most authors in this country find too hot to touch... This novel will turn gazes in the right direction, and make the caw of every crow more resonant.

Margo Lanagan
A touching and original story about a dad who is learning how to grieve and a girl learning how to be dead. Together they work to solve the crimes denting holes in a small town. A richly informed new novel by a deadly duo.

Ellen Van Neerven
Distinctly Australian... A highly anticipated novel, Catching Teller Crow can be compared to Alice Sebold's The Lovely Bones and E Lockhart's We Were Liars. This book will have a broad readership.

Karen Wyld
Books + Publishing (5 star review)
A fascinating, gripping, innovative work told in two alternating voices, one in prose, one in free verse, melding a crime thriller with a triumphant and uplifting ghost story.
Katharine England
A fusion of ghost story and crime thriller, it also combines poetry and fiction to striking and exciting effect… Dorothy Porter's crime verse novel The Monkey's Mask is an interesting point of comparison…

KN
The Saturday Paper
This beautifully constructed first YA novel by the Kwaymullina siblings is both a gripping modern murder mystery and a painful poetic rendering of a brutal past negotiated with spirit and courage.



The Advertiser (5 star review)
This is the first young adult novel by the Kwaymullina brother and sister team, but it won't be the last; it's brilliant… Catching Teller Crow is a tour de force.



Wendy Noble
Good Reading
The novel explodes with raw power… but [is] softened with real humour and empathy as it explores the hard topics. My book of the year!




Nicole
Great Escape Books, Aireys Inlet
This is story telling at its best and it is so topical and relevant to Australia in the 21st century… The depth of this story should not be underestimated and students need to be warned that some will find it a challenging read. Teachers can be encouraged, not deterred, by this. The discussions that arise will be worth it.



Lois Best
Teacher, Alamein, Victoria
Compelling… The story is powerful and ultimately uplifting but the subject matter is confronting, so read before giving it to your teenager. It's worth your time.



Julie Hosking
The Weekend West
Catching Teller Crow highlights and champions the transformative and nourishing powers of storytelling. It's a completely gripping book and while highly recommended for young adults, it also deserves a wider readership.




Kim Gruschow
Children's book buyer, Readings St Kilda
An intense, addictive book. Shocking and heartbreaking truths come to light, and the book deftly examines racism, violence, terrible historic injustices and corruption within the police force. This is a book that shows trauma and survival. It's completely gripping, and while highly recommended for young adults, it also deserves a wider readership.

Readings, Australia
A fusion of ghost story and crime thriller, it also combines poetry and fiction to striking and exciting effect.

The Saturday Paper, Australia
Fascinating, gripping, innovative.

Magpies Magazine
An #ownvoices story that empowers its female heroines, giving them pride in their lineage and power in remembering.

Kirkus Reviews (Starred)
Full Review
Combining taut, intricate thriller with ancient Indigenous tales and the darker side of Australian history, this is a deeply poignant and original novel.

The Guardian
...the Aboriginal author team tackle a number of challenging issues, including grief, violence, racism, and the darkest parts of Australia's colonial history.
White Ravens