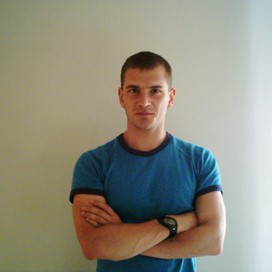 Anders


Lustgarten

Playwright
Anders Lustgarten won the inaugural Harold Pinter Playwright's Award for If You Don't Let Us Dream We Won't Let You Sleep at the Royal Court Theatre Downstairs. He is currently under commission to the RSC and the National Theatre among several others, and adapted David Peace's The Damned United for the West Yorkshire Playhouse.
His play Lampedusa had two runs at the Soho Theatre - back by popular demand - and at Hightide. The incredibly relevant piece about the current refugee crisis toured in 2016 and continues to be performed around the world.

The Seven Acts of Mercy, opened at the Swan Theatre in Stratford-Upon-Avon to critical acclaim in Winter 2016. His play The Secret Theatre played at the Globe in the beautiful Sam Wanamaker Theatre.
Anders is also developing original projects for television and radio. He's also a long-standing political activist who's been arrested in four continents.
Theatre
Writer
Producer
Sheffield Theatres
Producer
National Theatre
Starring
Tara Fitzgerald
Edmund Kingsley
Aidan McArdle
Sir Francis Walsingham and the growth of his spy network under Elizabeth I.
Sam Wanamaker Theatre, Shakespeare's Globe
Starring
Tom Georgeson
Patrick O'Kane
Playing out across a gap of 400 years, the play interweaves the lives of an elderly man and his grandson in poverty-stricken Merseyside with Sixteenth-Century artist Caravaggio and his struggle to finish the eponymous painting during his years of exile.



Decades after Communist revolution, China is transformed. What does it mean – and how does it feel?
Producer
Red Ladder Theatre Company
Adaptation of the best-selling novel by David Peace about football manager Brian Clough.
Commission as part of NT Connections 2015
Starring
Louise Mai Newberry
Ferdy Roberts
A challenging portrayal of one of the most controversial moments in the War on Terror - the Roboski massacre.
A half hour commissioned response to the Magna Carta as part of Salisbury's 1000th anniversary celebrations
Starring
Zimbabwe. 2015. The Mugabe Government has fallen and investigations into its abuses have begun.
Starring
Susan Brown
Ben Dilloway
Laura Elphinstone
Daniel Kendrick
As the financial world issues its shock treatment, what happens when the City's agenda is taken to its ultimate conclusion?
Producer
Sarah Brocklehurst
Short play in response to the current political situation
Traverse Theatre, Edinburgh
Play for young people about China
National Theatre Connections
Developing a lecture series 'On Capitalism'
Starring
Anders Lustgarten
Part of a season of short pieces reacting to the cuts to the UK Budget
Southwark Playhouse, Latitude Festival, Edinburgh Festival
Starring
Zaraah Abrahams
Thusitha Jayasundera
Julian Littman
Sam Swainsbury
Play about the history of China
Director
Roland Jaquarello
Starring
Lisa Eichhorn
Fiz Marcus
Charlie Roe
Anna Sawa
About the aftermath of 9/11 taken from verbetim accounts
Black comedy about extraordinary rendition
Adaptation of the Polish play by Slawomir Mrozek
Shortlisted for the Verity Bargate Award
Readings at Soho and Hampstead Theatres
Radio
Writer
Producer
Boz Temple-Morris
Production Company Holy Mountain
Broadcaster
BBC
Starring
Arsher Ali
Julian Glover
Damian Lewis
Gina McKee
Part of a series of political drama
Production Company Pacificus Productions
Broadcaster
BBC Radio 4
Creator & Writer
Television
Creator & Writer
Pilot developed as part of the Channel 4 Screenwriters' course