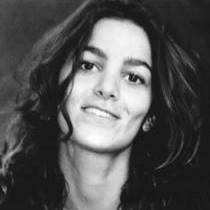 Andrea


Ashworth

British academic, journalist and author
Andrea Ashworth is an academic, journalist, and author of the internationally bestselling memoir Once in a House on Fire (Picador 1998).

After finishing her degree at Oxford University, Andrea travelled to Yale on a graduate fellowship, and it was then that she began to think about writing a book about her childhood experiences. Once in a House on Fire has now been made into a critically acclaimed stage play Hitting Home, which has toured in the UK and abroad.

Andrea now lives in Los Angeles with her husband and daughter, and has written for numerous publications including Vogue, The Times, The Telegraph and The Guardian. She is currently working on a novel.