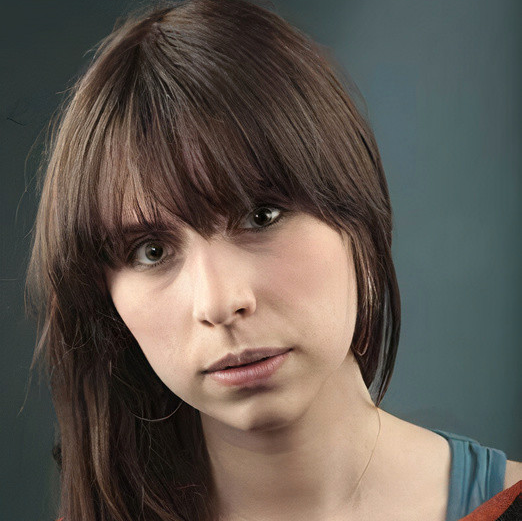 Anya


Reiss

Writer and Director for Theatre & TV

Anya Reiss began her writing career in theatre with her debut play Spur of the Moment at the Royal Court Theatre in 2010. She won the Most Promising Playwright Award at both the Critics Circle and Evening Standard awards that year, along with Best New Play at the TMAs.
Her follow-up play The Acid Test was staged at the same venue the next year, with her National Theatre Connections play Forty-Five Minutes following in 2013. Her original version of The Seagull, directed by Russell Bolam, was staged in 2012 at the Southwark Playhouse, and they worked on two further modern-day Chekhovs together - first at the same venue, then at the St James Theatre. Since then, Anya's version of Spring Awakening has toured with Headlong, and her adaptation of Oliver Twist was at the Regents' Park Theatre in 2017.
Anya's new version of The Seagull - directed by Jamie Lloyd, and starring Emilia Clarke - is debuting at the Harold Pinter Theatre in the summer of 2022.
In television, Anya is the creator, executive producer, and writer of the Starz series Becoming Elizabeth. Previously she was a lead writer on Channel 4's Ackley Bridge and a core writer on EastEnders.
Television
Writer & Creator & Executive Producer
Producer
George Ormond & George Faber (Exec Producers)
Elizabeth Tudor, an orphaned teenager who becomes embroiled in the political and sexual politics of the English court on her journey to secure the crown.

Writer
Co-created with Misha Glenny.
Creator
Tony Holland & Julia Smith
Creator
Malcolm Campbell, Kevin Erlis & Ayub Khan-Din
Comedy-drama set in a multicultural academy school.



Theatre
Writer
Starring
Emilia Clarke
Chekhov adaptation. Performed in West End at the Harold Pinter Theatre in 2022.
Adapted from the novel by Charles Dickens.

Regent's Park Theatre, July 2017
Producer
Jagged Fence Productions
Producer
Headlong, West Yorkshire Playhouse & Nuffield Theatre Co-Production
Frank Wedekind adaptation

Producer
Jagged Fence Productions & Danielle Tarento
Director
Corinne Meredith
Chaos erupts as students hurry to complete their UCAS applications before the deadline.
Part of the 2013 NT Connections Festival.

National Theatre / Orange Tree
An unruly comedy that asks whether age equals maturity.



Whilst Delilah's parents throw verbal grenades at one another, they barely notice their 21-year-old lodger beginning to notice their pre-teen daughter.