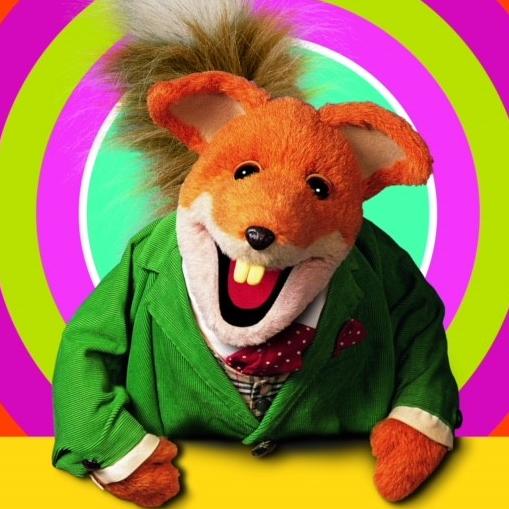 Basil


Brush

Britain's most lovable fox

Basil came into being in 1962 and in 2018 celebrated the 50th anniversary of the start of his Basil Brush Show.
His humour is able to cross the generations with audiences of all ages captivated by his live shows and TV appearances. He is as popular today as he has ever been bringing chaos, humour and in his own lovable way, a small bit of anarchy to any situation.
Basil has performed twice at the Glastonbury Music Festival, entertained families at Butlins and Pontins and also Hosted the Children's Prom Concert at the Albert Hall with Katie Derham.
Panto is a favourite time of year for Basil, highlights include appearing along side Cilla Black in Aladdin at the London Palladium to present day with Christopher Biggins at The Theatre Royal Nottingham and a 6 year residency at the Theatre Royal, Windsor.
Basil has performed for the Royal family at many of their Royal Gala's and performed a private 5th birthday party for Prince William at the request of the late Princess Diana.
After 12 years on CBBC, Basil has proved a popular contestant on quiz shows, appearing on Pointless, winning The Weakest Link, and most recently on The Chase, The Last Leg, ITV's Through The Keyhole, BBC's The Generation Game and a documentary about his time at The Palladium for ITV have all proved a big hit.
With the tag @realbasilbrush, Basil is a digital fox who can be reached on Twitter, Facebook and Instagram, and on his YouTube channel Basil Brush Official he posts short videos and sketches with links to many TV appearances.

2019's Edinburgh Fringe saw the return of Britain's favourite fox Basil Brush. Alongside Mr Martin in Basil Brush's Family Fun
Show as well as his debut adult-only solo show Basil Brush: Unleashed, Basil was greeted with rave reviews and sell-out audiences.
@TOMMACRAZY Nothing more than Pokey Pola and copious amounts of Jelly Babies! M'Lord 😉😊🦊
Follow @realbasilbrush