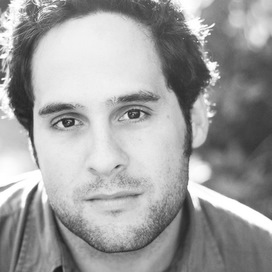 Ben


Taylor

Director for television
Ben gained a degree in Film from Staffordshire University, graduating with an ambitious graduation film, Tango 51, which went on to win Best British Video at the BBC Short Film Festival in 2000.
After honing his skills in the world of music videos and commercials he found his home in scripted comedy. Ben directed the first series of Spy, a six part original comedy for Hat Trick Productions/Sky followed by Cardinal Burns for Leftbank Pictures/Channel 4, which picked up the Best Sketch Show award at the 2012 British Comedy Awards, Best Multichannel Programme and Best Comedy Programme at the Broadcast Awards 2013, and a BAFTA nomination for Best Comedy.
Ben has directed all three series of the award-winning comedy Catastrophe, written by and starring Sharon Horgan and Rob Delaney and is attached to direct The Rosie Project for Tristar. His other credits include ABC pilot Raised by Wolves, the US format of Caitlin Moran's comedy; HBO series Divorce, with Sarah Jessica Parker; the pilot for The Circuit for Channel 4; Our Ex-Wife for the BBC; and We the Jury. Ben is currently directing Sex Education for Eleven and Netflix.
It's the brilliant thing about Catastrophe too that, under a pile of knickers and all the filth, it is actually very sweet. Romantic, even. That and the fact that it is hilarious; the filth is top notch, glorious filth.
Sam Wollaston
The Guardian on Catastrophe Series 3
@ABrightMonster @btryback Brightman you'll love it! I still haven't graduated from shooting high school stuff. Miss you guys!
Follow @JaminTaylor
Different, in a good way: black but not bleak.
Andrew Billen
The Times on Cockroaches
Film
Director
Writer & Director
Best British Video BBC Short Film Festival 2000 / JVC Award Best Student Film.