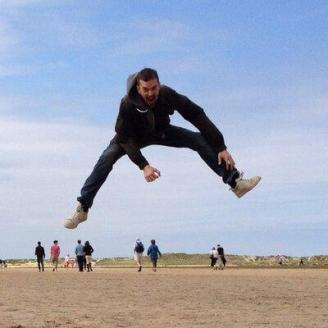 Benjamin Barfoot
Director for Film and Television
Biography
Benjamin Barfoot directed and edited his first feature - Double Date - in 2017, which was given a nationwide cinema release, won best international feature at Strasbourg film festival, and got him long listed for a BIFA that year for Best Debut Director.

His first short, Signature, was nominated for a Broadcast Young Talent Award. Whilst his second short, Fuse, played at Raindance and was nominated for the longform award at Soho Rushes Shorts.

Prior to this, Benjamin worked freelance as a documentary director, editor, animator and cinematographer for BBC, Vice and MTV.

CV
Film
Writer & Director
Fuse
Nominated for the longform short film award at Soho Rushes shorts
Producer
Lee Wade and Benjamin Barfoot
A fusion between live action and animation and using custom developed software (automated rotoscope) to create a dark sci-fi thriller.
TV
Director
Writer
Tom and Harry Williams
Comedy about a group of everyday heroes
Two Brothers Pictures
for
Channel 4