Bryn


Higgins

Director for film and television
Bryn is a dual British and American film and television director who has created original series and directed multi-award winning shows including Black Mirror. After the Royal College of Art, Bryn made pop promos for Factory Records as well as documentaries for the BBC and Channel 4 in over 15 countries, winning a Cable/ACE for Best International Documentary Series.
For the last 15 years he has concentrated on directing high profile drama including Endeavour, Garrow's Law and Inspector George Gently. His future-set thriller series Futurecast for Channel 4 was BAFTA-Nominated for Originality. His period drama London Hospital was twice RTS-Nominated for Best Drama Series.
Bryn's feature films include Unconditional, a darkly comic psychological thriller selected for Edinburgh International Film Festival as well as Munich, Giffoni, and the Taipei Golden Horse. Electricity, starring Agyness Deyn, was selected for the London Film Festival and Winner of a National Film Award. His latest feature, Access All Areas, is a feel good music film made in conjunction with the Bestival festival and artists including Tame Impala, Underworld, The Who and Duke Dumont. Starring Ella Purnell, Access All Areas is set for release October 20th.
Film
Director
Producer
Bill Curbishley and Oliver Veysey
Starring
Ella Purnell
Starring
Agyness Deyn
Paul Anderson
Christian Cooke
Alice Lowe
Feature
Starring
Christian Cooke
James Bolam
Television
Director
Creator
Matthew Thompson and Jonathan Fisher
Writer
Paul Matthew Thompson; Julia Gilbert
Starring
Adrian Dunbar
Company Pictures
for
BBC1
Starring
Andrew Buchan
Alun Armstrong
Rupert Graves
Lynsey Marshall
Shed Productions
for
BBC 1
Starring
Kerry Fox
Oliver Dimsdale
Danny Webb
Feature length drama about the trials and horrific visions that made the most famous mystic of all time

Daybreak Pictures
for
Discovery Channel
Starring
Emilia Fox
Tom Ward
William Gaminara
Double bill of award-winning forensic crime drama
Director & Producer
Starring
Sarah Smart
Charity Wakefield
Nicholas Farrell
William Houston
Popular BBC historical drama series based on stories from the London Hospital.
Stone City Films
for
BBC 1
Writer
Lyall B. Watson & Colin Heber-Percy
Starring
Nicholas Farrell
William Houston
Alfie Allen
Sarah Smart
Follow up to successful historical drama
Stone City Films
for
BBC 1
Writer
Lyall B. Watson & Colin Heber-Percy
Starring
Tamzin Merchant
Nigel Cooke
Nicholas Farrell
Dorothy Duffy
Historical drama set in the London Hospital at the
dawn of the Twentieth Century
Stone City Films
for
BBC 1
A gripping forensic investigation into what happened to the legendary bandleader
Stone City Films
for
Channel 4
Starring
Daniel Webb
Christine Kavanagh
Olegar Fedoro
Fictional documentary examining the possible impact of 'artificial life' software
Writer & Director & Producer
BAFTA nominated for Originality.A trilogy of sci-fi thrillers set in the near future, all dealing with the effects of new technology on our world.
An internationally successful drama-documentary series that ran to 3 seasons dramatizing events at the heart of major headline disasters.
Stone City Films
for
BBC 2
Unconditional
Privates Episode 1
Garrow's Law, Episode 1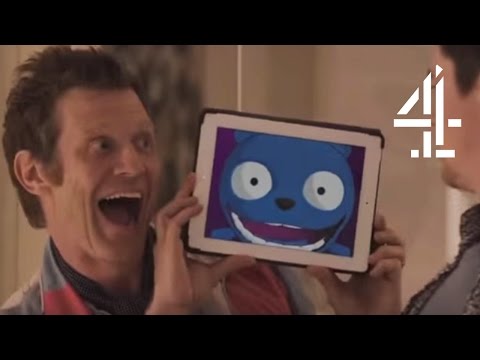 Black Mirror: The Waldo Moment
Unconditional
Privates Episode 1
See all Videos →
A gutsy, vibrant film. Fresh and free of cliche.
Danny Leigh
BBC Film 2014 on Electricity
Anything done well is art and Electricity is great art. It's a head-opener with a great cast, a brave story and a stellar mind-blowing performance from Agyness Deyn.
Damian Hirst
on Electricity