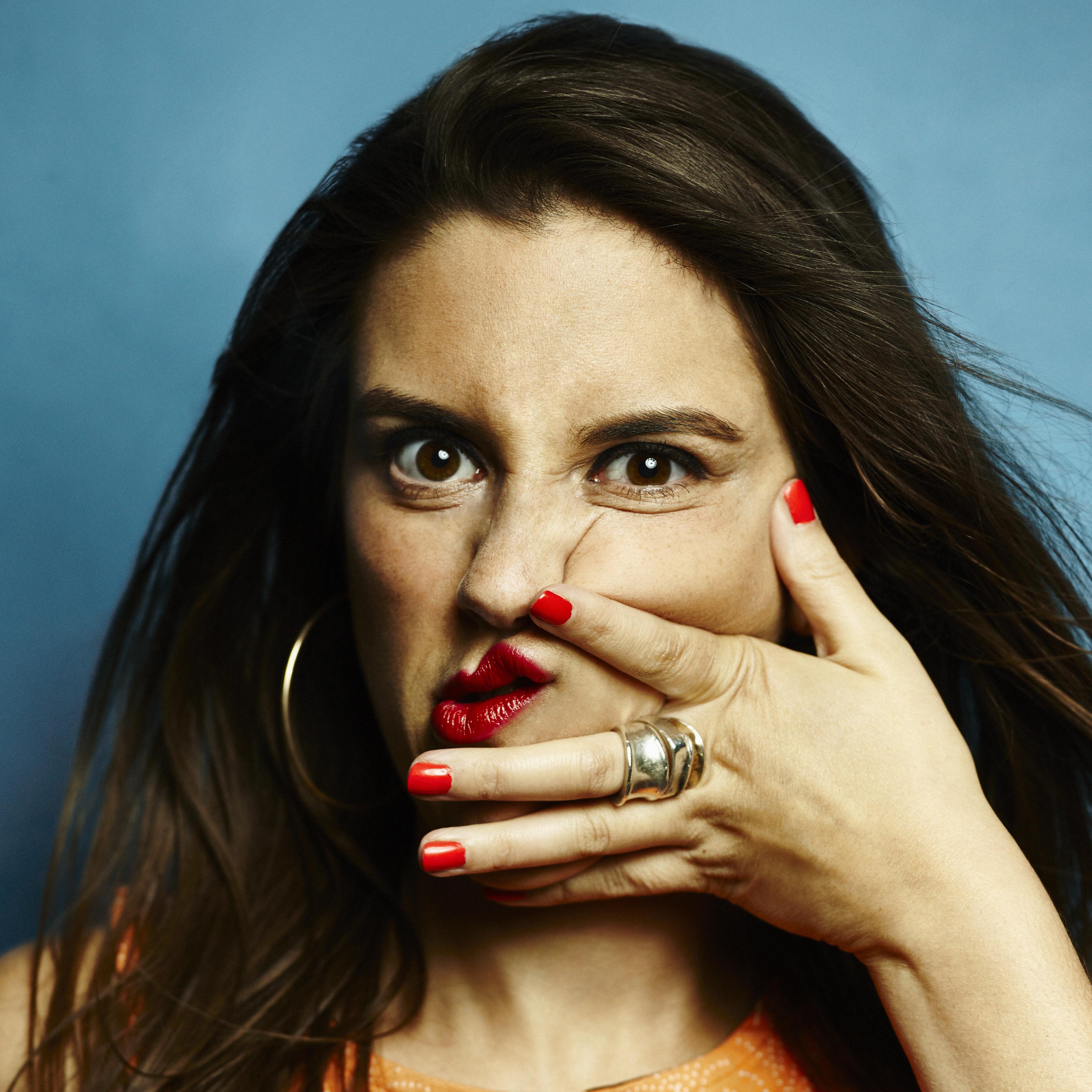 Camille is a comedy writer-performer and one third of comedy sketch group Birthday Girls whose podcast Birthday Girls' House Party is available on BBC Sounds now. Camille was most recently seen in Sky One's Christmas special After Ever After alongside David Walliams and Sian Gibson and hosting new CBBC show A Week To Beat the World. Camille is also known for playing leading role of Nikki in improvised sitcom Lee and Dean series 1 and 2 for Channel 4.
Camille has a high level of improv training with Monkey Toast UK and has these skills in shows such as ITV's Ant and Dec's Saturday Night Takeaway, BBC1's Saturday night entertainment show, Ready or Not and Channel 4's Host the Week.
Camille writes for various children's TV shows including Thomas & Friends, Scrambled! for CITV, Bitz and Bob, (an animated show encouraging interest in STEM), Gigglebiz, a sketch show for CBeebies, to name a few.
Her theatre credits include Outings, (a collection of monologues about coming out), and an adaptation of
Gogol's Marriage, both among a comedic ensemble cast and whose productions first started at the Edinburgh Fringe Festival, with Outings culminating in a UK wide tour.
A few of Camille's favourite TV jobs include Matt Lucas' BBC1 silent comedy Pompidou, BBC3's post coital comedy series, Climaxed, BBC1 comedy drama Truckers, Gittins a 4Funnies for Channel 4, (executive produced by Ricky Gervais), alongside character comedian Brian Gittins, and as Bubbles' intern in the 20th Anniversary specials of Absolutely Fabulous.
Camille's film work includes being directed by Andrew Haigh alongside Charlotte Rampling and Tom Courtenay in the feature film 45 Years, and embodying a sulky bridesmaid in Natasha Khan's (aka musician at for Lashes) first ever short film, I do.
Alongside Birthday Girls, Camille has enjoyed sold out runs at the Edinburgh Festival and Soho Theatre, written and performed for ITV2's @elevenish and filmed a Game of Thrones parody sketch with Comic Relief for Red Nose Day.
Camille was a founding member of the critically acclaimed sketch group Lady Garden ('Britain's funniest women' – Telegraph). They wrote and performed sketches for the first series of BBC3's Live at the Electric, BBC Radio 4's Sketchorama, BBC2's Dick and Dom's Funny Business, and they appeared in the Comic Relief spoof Uptown Downstairs Abbey for BBC1.