tv


Producer

Juliet Glaves

Director

Juliet Glaves

Starring

Production Company BBC Television
Carol investigated new and established techniques and species of plant to demonstrate how to create a bourgeoning vegetable crop in any type of garden. The show visited the Banfield family who were also keen to have a go at growing their own crops. The family compared crops with Carol and shared their experiences and tips, from seed swapping to tackling every gardener's enemy: slugs.
Each week
Grow Your Own
explored the best varieties to plant, met with gardening experts and amateurs alike to discover what to sow where and when, and followed the progress of each rapidly gowning vegetable plot; from sifting the soil to serving the produce.
Media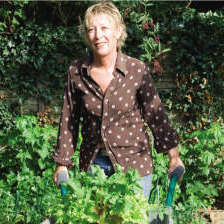 Reviews
With sales of fruit and vegetable seeds at a 60-year high, viewing figures for Carol Klein's Grow Your Own Veg series trouncing CBB despite the Shilpa Shetty 'scandal', it seems swooning over your baby spinach seedlings is now more fashionable than an Anya Hindmarch shopping bag.
Alan Jenkins
Guardian
Even if you can grow only a few in a large bucket, it's worth it: fresh potatoes taste earthy and substantial, a far cry from the bland, well-washed supermarket specials.
Carol Klein
Guardian