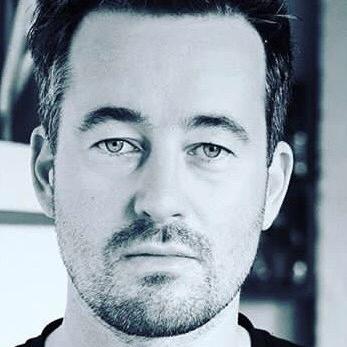 Christian


Schwochow

Director for Film and Television
Christian Schwochow is a director for film, television and theatre. Before becoming a director, Christian worked as a reporter for German and French television. Since he graduated from the renowned Film Academy Baden-Württemberg in 2008, he has completed four features, three mini-series and two TV movies. He recently directed new international show Bad Banks about a young female investment banker. He is currently directing 2 episodes of hit Netflix series The Crown.
Christians latest feature Paula premiered on Piazza Grande in Locarno and was very successful at the German box-office.
Christian's work has won numerous awards including the German Film Award, the German Emmy, the German Television Awards, and the German Grimme Award.
He has also been awarded at international Festivals such as Montreal International Film Festival, Karlovy Vary and recently at Series Mania in Paris
Television
Director
Starring
Olivia Colman
Tobias Menzies
Golden Globe and Emmy winning drama series.
Iris productions
for
Letterbox Films,
Federation Entertainment
German History X
Best Series of Panorama at Series Mania Paris, Best Director at German Emmys, German Grimmie Award, Bavarian Television Award, Best TV Series at German Television Award and Spanish Television Award
Producer
Quirin Berg and Max Wiedemann
TV miniseries about Germany's right wing terror movement.

Wiedemann & Berg
for
Beta Film
Writer
Thomas Kirchner and Uwe Tellkamp
TV movie based on the German novel.
UFA Fiction and Beta Film
TV Movie based on the original book by Ken Follett.

Constantin Film and Global Screen
Open The Wall
Won Outstanding TV Event of the year at Bambi Awards
Writer
Heide Schwochow and Rainer Schwochow
TV movie based on the book by Gerhard Haase-Hindenberg.


UFA Fiction and Beta Film
Film
Director
Writer
Stefan Kolditz and Stephan Suschke
Starring
Carla Juri
Feature film about Germany's most fabulous female painter.

The Match Factory, Pandora Film and Alcatraz Films
West
Fipresci Award at Montreal Int Film Festival, Audience Award at Berlin & Beyond Film Festival in San Francisco
Producer
Thomas Kufus, Barbara Buhl
Starring
Jördis Triebel
Feature film based on the novel by Julia Franck.

Pandora Film, Zeroone Film, Picture Tree International, and Wildbunch
Writer & Director
Cracks In The Shell
Won Best Actress and Ecumenical Jury Award at Karlovy Vary Int Film Festival and Best Feature at Bozen Film Festival
Producer
Jochen Laube and Fabian Maubach
Starring
Stine Fischer Christensen
Feature film co written with Heide Schwochow.
UFA Fiction and Falcolm Media
Producer
Matthias Adler and Jochen Laube
Starring
Anna Maria Mühe
Feature film co-written with Heide Schwochow.
Sommerhaus Films and Schwarzeiß Film