book
| Fiction
| 2014
World English →
Oneworld
(Ed. Juliet Mabey)
It's April 1948 and war hangs over Jaffa. One minute seven-year-old Salim is dreaming of taking his first harvest from the family orangetree with his father; the next he is swept away by 'the greatcatastrophe' into a life of exile.Meanwhile Jude is growing up in thenorth of England, a girl from a Jewish family which has survived theHolocaust.
When their paths collide in swinging-sixties London and theyfall in love, they think they are aware of the many challenges ahead ofthem, but before long they both face unexpected choices. Can they defythe lessons of their childhoods and build a life together? Or cannothing stop old seeds ripening to bitter fruits?
Revisiting itscharacters as the decades pass, Ishmael's Oranges tells the story oftwo cultures clashing through the lives of Salim and Jude as therelentless tides of history wash over the many crossroads lands of theMiddle East. Spanning three generations, it follows the journeys ofthose cast adrift by war - as well as by their own impulses - untilat last they find themselves thrown headlong into it, and asks what isthe birthright of the generations that follow?
Through Salim, Jude andtheir twins, we explore the longest conflict of our era in universallyhuman terms: the families we build, the loyalties we owe, and thestories we pass on to our children.
Rights
Film Rights
Available
Contact Joe Phillips & Jenn Lambert for more information
Audio Rights
Available
The audio rights are handled by Alice Lutyens.
Melissa Pimentel manages the translation rights for Ishmael's Oranges
Translation Rights Sold
Arabic
World
Athar Publishing House
French
World
Editions Les Escales
German
World
Blanvalet Verlag
Media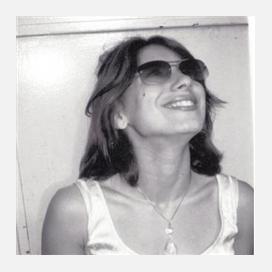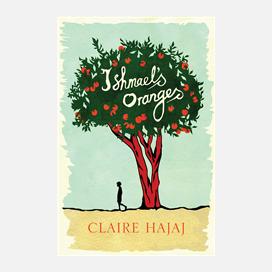 Reviews
Timely and captivating, Ishmael's Oranges is beautifully crafted.

Elif Shafak
An accessible and beautifully rendered work that makes the tragedy of the Middle East real; highly recommended.
Library Journal
Full Review
Richly, hauntingly written… immeasurably beautiful… Hajaj's story… shines the light of empathy.
Independent
Beautiful... Wonderfully written... a great read.
Jule Delahaye
Hello!
If anyone can make a compelling, thought-provoking and honest story out of these disparate viewpoints, it's Hajaj
Ben East
The National
Ishmael's Oranges is, one that conjures up the sights, smells and sounds of the Middle East as you turn the pages… much more than a standard retelling of the difficulties that beset two communities… an accomplished piece of storytelling… movingly told… If you are looking for a gripping, challenging summer read, then Ishmael's Oranges should be on your list.
Jennifer Lipman
The Jewish Chronicle
Claire Hajaj isn't afraid to ask difficult questions about how far people will go for love, for family, for faith or for country… At its heart, Ishmael's Oranges tells the everyday story of the Israel-Palestine conflict. It's not concerned with wider global implications or peace negotiations, but with presenting a new take on a familiar story: the way division affects real people and real families.
Amy Norman
Curious Animal Magazine