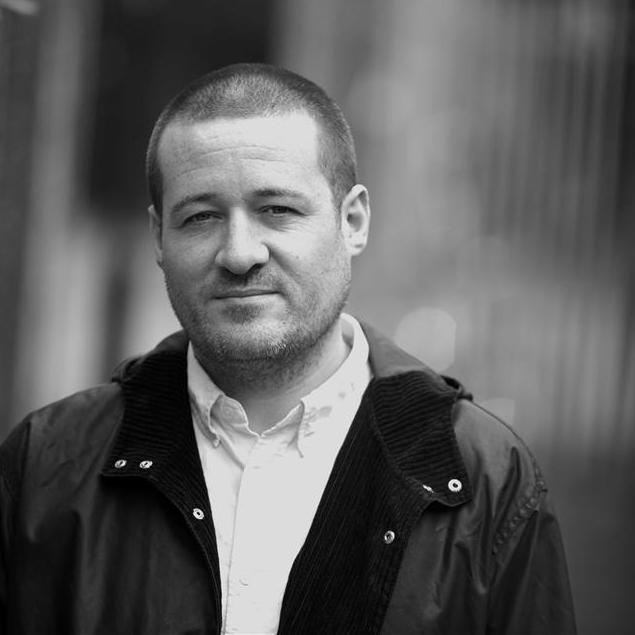 Colin O'Toole
Director for film and television
Biography
Director Colin O'Toole was born in Manchester, England. Before leaving Manchester for London in 2001 with a degree in Interactive Arts from Manchester Met University, Colin worked for seminal record labels Grand Central and Fat City, creating live visuals, booking tours and directing music videos and a short documentary film for the labels.

After moving to London, Colin signed with Pulse Films, and has since worked across all genres of film, from music videos (Ian Brown, Tricky, Deadmau5, etc) to commercials, documentary to fiction. Colin's music videos alone have had well over 30 million hits on Youtube.

Colin's work is inventive and innovative, mixing and remixing genres, with music, reality and fiction blurring together. Colin was the first to create online documentary content for a major brand, notably the 'adicolor' video content for Adidas, which has since become a widely used development.

Colin has been nominated for various awards including the prestigious Grierson documentary awards for Best Newcomer and the Innovation Award at the UK Music Videos Awards among others. Colin has also worked alongside some of the best Producers in the business from Peter Dale (Head of C4 Documentary) to Academy award winning producer Gareth Unwin.

His work with Peter Jenson has been projected in the Bilbao Guggenheim, The Louvre and the V&A as well as official selection at the 2011 Edinburgh Film Festival for his documentary feature film Let Us Be Golden and tours with London's Future Shorts organisation. Colin has also worked for Channel 4, shooting TV promos, Dispatches (drama inserts) and drama for E4.

Colin has been involved with MN Academy, teaching film and TV acting in association with 4 Talent to a talented pool of actors from the East End of London, to produce three original short films annually. His latest short film The10am is currently touring festivals.

Colin continues his commercial and short film work and has been attached to his debut feature film, I Swear I Love You, written by Chris Coghill and produced by Fiona Neilson for Mint Productions.