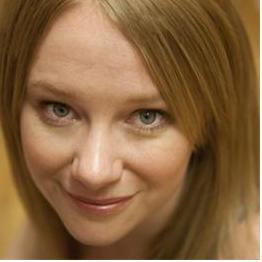 Corey Ann Haydu grew up in the Boston area but now lives in Brooklyn, New York, where she drinks mochas and uses a lot of Post-it notes, habits she picked up while earning her MFA at the New School.

OCD Love Story is her first novel. Find out more at coreyannhaydu.com.
Warning: this book could cause obsessive compulsive reading. Funny, honest and real, OCD Love Story stars one of the most likeable narrators in recent YA fiction. Once you start this book, you will find that, like Bea, you just can't help yourself.
Patricia McCormick
on OCD Love Story
Debut novelist Haydu doesn't sugarcoat the difficulties of OCD or reduce her characters to a symptom list. Bea and Beck, who readers see through Bea's sympathetic and knowing eyes, get worse and better not according to a predetermined outline but according to their individual trajectories. That they do so while trying to build a relationship with someone who's seen them as they really are, to move past shame into intimacy, makes the story that much more touching.

Publishers Weekly, starred review on OCD Love Story