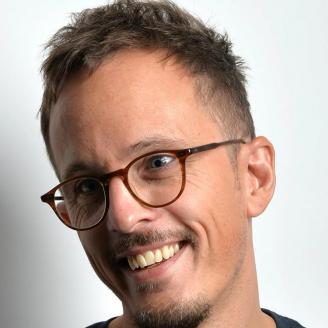 Dan Clark
Director, Writer and Presenter for film and television
Biography
Dan Clark began his career as an actor and stand-up comedian earning critical acclaim for his various full length shows at the Edinburgh Festival and UK tours. In 2008 he wrote, directed and starred in the BBC sitcom How Not To Live Your Life. The show ran for three seasons and an hour-long Christmas Special. After a modest beginning the comedy became a cult hit. By the third season it was getting 1.3 million in consolidated viewers per week.
In recent years Dan has focused on directing, with his recent pilots all getting picked up for full series. As well as his own show these include Stath Lets Flats (E4) written by and starring Jamie Demetriou, and the Julia Davis Channel 4 comedy Morning Has Broken which he also co-created. Dan is now working both as a director-for-hire as well as developing his own scripts for him to direct. He recently completed his first short film The Kidnapping of Richard Franco starring Daniel Rigby, Patrick Baladi and Kelly Wenham.
Dan currently has a TV project in development at 20th Century Fox in America and is writing a sitcom pilot for Channel 4 here in the UK. Dan's passion for film and television has manifested itself into a popular podcast Screen Talk with Dan Clark: a show where he interviews people from all walks of the industry. It is regularly in the iTunes Top 5 'Film & TV' podcast charts. Off the
back of this Dan is developing more factual entertainment passion projects.

CV
Film
Writer & Director
Producer
Nancy Bressolles
Starring
Daniel Rigby
Kelly Wenham
Patrick Baladi
The London Film Studios
BBC
TeaShop Films

In development