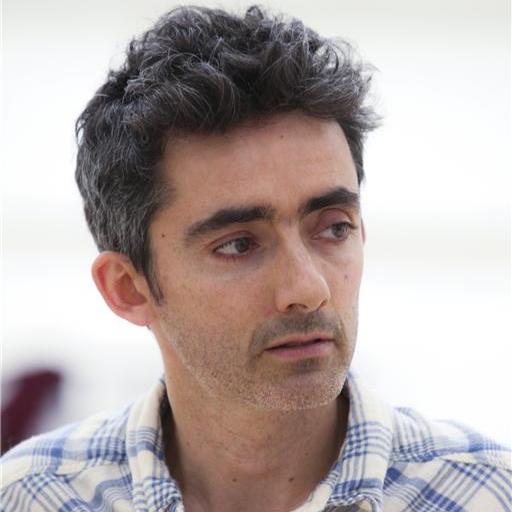 David


Farr

Playwright, novelist, director for theatre, television and film, and writer for television and film
David Farr is a playwright, screenwriter, stage director, novelist and Film/TV director whose plays have been performed all over the world. He has increasingly moved into film and television, working on the long-running BBC show Spooks and completing his first feature film, Hanna, for Focus Features in 2009. His directorial debut, The Ones Below, with Cuba Pictures premiered at Toronto International Film Festival in 2015 and was released in UK cinemas in March 2016.
David's adaptation of John le Carré's novel The Night Manager, produced by The Ink Factory, starring Hugh Laurie and Tom Hiddleston and directed by Susanne Bier, aired on BBC1 in 2016. A total of 9.9 million people tuned in to watch the series finale and the show earned multiple awards and nominations.

David's episode of the Philip K. Dick series Electric Dreams, entitled Impossible Planet, aired on Channel 4 in 2017 and his BBC1 and Netflix epic miniseries Troy: Fall of a City aired in February 2018. David adapted his feature film Hanna into a television series for Amazon Prime. Series 2 of Hanna was released to great praise in 2020, with David writing and directing. Series 3, the final series of Hanna, was released in 2021. Most recently David's adaptation of The Midwich Cuckoos produced by Route 24 was released on Sky.
David's theatre career began when he became Artistic Director of the Gate Theatre, London, in 1995. His work at The Gate earned him a reputation as one of the most exciting new talents in British theatre, a reputation that he built on when he left The Gate to become Artistic Director of Bristol Old Vic in 2002 and London's Lyric Theatre, Hammersmith in 2005.
In 2009, David left The Lyric to become Associate Director of the Royal Shakespeare Company. His productions,
The Winter's Tale, King Lear
and
The Homecoming
all opened to critical acclaim.
David's first book for children, The Book Of Stolen Dreams, was published in hardback in 2021 and in paperback in September 2022.
Film
Writer & Director
Starring
Clemence Poesy
Stephen Campbell Moore
David Morrissey
Laura Birn
Thriller about a couple whose new neighbours are not what they seem
Cuba Pictures and BBC Films
Starring
Lloyd Hutchinson
Khalid Laith
Hattie Morahan
Justin Salinger
Two men deliver a new fridge to a couple struggling with a newborn baby
Writer
Starring
Anushka Sharma
Hrithik Roshan
Film set in the future when the Earth's water supply has run out
Producer
Marty Adelstein, Leslie Holleran, Scott Nemes
Starring
Eric Bana
Saoirse Ronan
Cate Blanchett
Jessica Barden
Film following a teenage girl trained as an assassin who finds acceptance in a French family
Focus Features
Marty Adelstein Productions
Producer
Simon Istolainen
Starring
Rosamund Pike
Mia Wasikowska
Jason Clarke
Jack O'Connell
Jack Reynor
Adaptation of the novel HHhH by Laurent Binet about the attempted assassination of Reinhard Heydrich
Thriller following the six days in 1980 when Islamic terrorists seized the Iranian embassy in London
Adaptation of Charles Dickens' novel
Adaptation of Graham Green's novel
Parkes/Macdonald Productions
In development
Theatre
Writer
Starring
Tobias Menzies
Based on the critically acclaimed Danish film thriller Jagten (2012)



Commission from the National Theatre adapting the story by Rudyard Kipling

New commission co-written with Amir Nizar Zuabi
Director
Gisli Örn Gardarsson
Starring
Gareth Aled
Martin Hutson
Emma Manton
Flora Montgomery
RSC's Christmas show with a new twist on the classic legend of Robin Hood
Royal Shakespeare Theatre
Director
Gísli Örn Gardarsson
Starring
Vera Baldwin
Maralin Belchere
Anna Calder Marshall
Maria Charles
Musical following the blossoming romance between two people in an old people's home
Starring
Sam Cox
Rachel Ferjani
Aiden Mcardle
Adrian Schiller
Adaptation of Charles Dickens' novel
Starring
Selina Chilton
Lisa Ellis
Clare Holman
Mark Rice-Oxley
Satire on the cult of celebrity and television chat shows
Starring
Will Keen
Tom Mannion
Original comedy about a fanatical Watford City football supporter who blames the team's defeat on the glare from Elton John's glasses
Writer & Director
Starring
Oliver Dimsdale
Christine Entwisle
Mariah Gale
Paul Hamilton
Collaboration between Filter and David exploring noise in its many forms
Starring
Victoria Moseley
Ferdy Roberts
Oliver Dimsdale
Company-created piece of drama which interweaves the issue of global warming with various relationships
Starring
Gisli Orn Gardarsson
Bjorn Helgason
Brenda Murphy
Nick Manning
American premiere of David's adaptation of Franz Kafka's novella about a man who wakes up to find that he has been turned into a bug
One act play for National Theatre Connections
Starring
Vanessa Ackerman
Kolade Agboke
Nicholas Kahn
Marc Layton-Bennett
Adaptation of the epic poem for the Lyric Hammersmith
Starring
Tom Mannion
Jonathan McGuiness
Elva Osk Olafsdottir
Unnur Osp Stefansdottir
Adaptation of Franz Kafka's novella about a boy who wakes up to discover he is an insect
Starring
Greg Hicks
Jeffery Kissoon
Ann Ogbomo
Rachael Stirling
David Farr's adaptation of Christopher Marlowe's play
Starring
Sarah Belcher
Sharon Duncan-Brewster
Nick Haverson
Helena Lymbery
Drama following two Arabian thieves who aim high when they try to rob the sultan
Starring
Robert Bowman
David Fishley
Colin Mace
Scott McLoughlin
David Farr's adaptation of Homer's myth
Starring
Geoffrey Beevers
Kenneth Cranham
Elizabeth Bell
Geraldine James
Adaptation of Gogol's The Government Inspector
Starring
Kananu Kirimi
Stephen Noonan
Christopher Staines
Adaptation of John Milton's epic poem about the fall from grace of Adam and Eve
Creator
Fyodor Dostoevsky
Starring
Cengiz Bozkurt
Dave Fishley
Learie Foster
Michelle Hallak
Original play based on Fyodor Dostoevsky's classic novel for the Arcola Theatre
Starring
Nigel Betts
Tom Mannion
Hattie Morahan
Cherry Morris
Play about a market researcher confronted by the ghost of a young woman
Starring
Sarah Theresa Belcher
Dave Fishley
Toby Jones
Adaptation of the Nativity story
Starring
Jim Dunk
Anthony Higgins
Tracy Letts
Emily Lloyd
Original play with film components about a Hollywood director
Starring
Will Keen
Rachel Weisz
Play about a grouchy hermit obsessed with Norman Whiteside's 1985 FA Cup goal
Director
Writer
William Shakespeare
Starring
Pippa Nixon
Jonathan Slinger
Greg Hicks
Charlotte Cornwell
Robin Soans
David directs Jonathan Slinger in the title role of Shakespeare's classic play
Royal Shakespeare Theatre, Stratford-upon-Avon
Producer
Royal Shakespeare Company
Writer
William Shakespeare
Starring
Ankur Bahl
Sarah Belcher
Amie Burns Walker
Kirsty Bushell
Part of What Country Friends Is This?, the trilogy of Shakespeare's shipwreck plays
Royal Shakespeare Theatre, Stratford-upon-Avon
Producer
Royal Shakespeare Company
Writer
William Shakespeare
Starring
Ankur Bahl
Sarah Belcher
Amie Burns Walker
Kirsty Bushell
Part of What Country Friends Is This?, the trilogy of Shakespeare's shipwreck plays
Royal Shakespeare Theatre, Stratford-upon-Avon
Starring
Aislín McGuckin
Richard Riddell
Justin Salinger
Revival of Harold Pinter's play
Writer
William Shakespeare
Starring
Kathryn Hunter
Katy Stephens
Opened at the Courtyard Theatre, Stratford and transferred to The Roundhouse and New York
Courtyard Theatre, Stratford upon Avon
Starring
Greg Hicks
Darrell D'Silva
Kelly Hunter
John Mackay
Brian Docherty
Directed by David as his inaugural production as Associate Director of the RSC
Courtyard Theatre, Stratford upon Avon
Starring
Jude Akuwudike
Ariyon Bakare
Adrian Black
Lucian Msamati
Satirical allegroy of Hitler's rise to power with the action moved to Africa
Starring
Gary Oliver
Christopher Saul
Adrian Schiller
Modern set production of the Shakespeare play
Starring
Alison Fiske
Greg Hicks
Chuk Iwuj
Tom Mannion
David Farr's vaunted samurai production of Coriolanus which opened at the Swan, toured nationally and was transferred by Duncan Weldon into London's Old Vic Theatre
Swan Theatre, Stratford upon Avon
Starring
Breffni McKenna
Jamie Newall
Thomas Russell
Milo Twomey
Buchner's play about the French Revolution
Gate Theatre, Notting Hill