Winner BAFTA: Best Series
tv


Producer

Jane Featherstone

Director

Bharat Nalluri

Starring
Peter Firth
Esther Hall
Keeley Hawes
Matthew McFadyen

Production Company Kudos Film and Television
Spooks set a new benchmark for British primetime drama series from the moment it premiered. Creator David Wolstencroft supplied spare, stylish scripts for the first series leading the viewer into the heart of the UK intelligence service with his particular vision of espionage in the 21st century.
Immediately acclaimed, the show has been a cornerstone of the BBC's schedules and now enters its tenth and final series as well as being regularly broadcast across the world.
Head of Drama at the BBC Ben Stephenson described Spooks as a "groundbreaking series" which "redefined drama on the channel for a new generation".
Media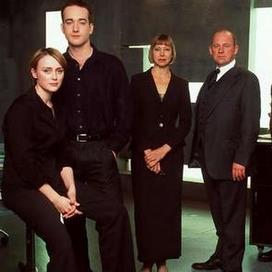 Reviews
'Startlingly, embarrassingly better than equivalent American CIA shows. The British... unquestionably create the best spy stories.'
New York Times
'Spooks is a smart, slick, and highly effective vehicle for thrills and spills, delivering them at a cracking rate and in spectacular style.'
Daily Mail
'A highly compelling, adrenaline-charged action drama of great complexity... an intriguing thrill ride...fast and unrelenting... refuses to let us off the hook.'
Hollywood Reporter
'A fix of action and intrigue with this intelligent, suspenseful drama ... heart-pounding.'
Variety