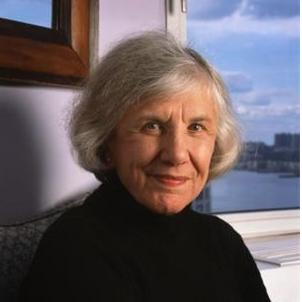 ICM Partners
Deirdre Bair is the critically acclaimed author of five biographies and a cultural history of late-life divorce — Calling it Quits: Late Life Divorce and Starting Over. She received the National Book Award for Samuel Beckett and her biographies of Simone de Beauvoir and C. G. Jung were finalists for the Los Angeles Times Book Prize. Her biographies of de Beauvoir and Anais Nin were chosen by The New York Times as "Best Books of the Year" and her biography of Jung won the Gradiva Award from the National Association for the Advancement of Psychoanalysis. Her most recent book was the biography of the artist/cartoonist Saul Steinberg.
For her various publications, she has appeared on CBS's The Early Show, NBC's Today Show, PBS's Fresh Air and Charlie Rose, and various programs on CBC Canada. Profiles of Bair and her subjects have appeared in publications throughout the United States, Canada, England, France, Germany, Australia and New Zealand. She has also lectured and taught at various writers' conferences and universities in all these countries.
Deirdre Bair has been awarded fellowships from (among others) the Guggenheim and Rockefeller Foundations and the Bunting Institute of Radcliffe College. She is a literary journalist who writes frequently for magazines and newspapers about travel, feminist issues, and cultural life. A former professor of Comparative Literature, she writes and lectures internationally but divides her time mostly between New York and Connecticut.

Bair's exhaustively detailed and lively memoir also serves as a solid study in the art of biography.
Publishers Weekly Starred Review
on Parisian Lives
A meticulously researched and thorough account of the man
Publishers Weekly
on Al Capone: His Life, Legacy, and Legend
The most thorough record of Samuel Beckett's life
C.P.Snow
on Beckett
As a reference work . . . Simone de Beauvoir can be considered definitive
The Atlantic
on Simone de Beauvoir