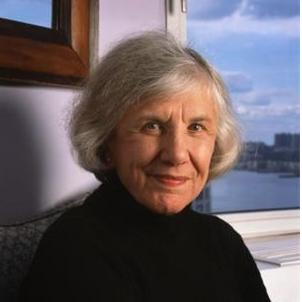 1935 - 2020
Deirdre Bair was the critically acclaimed author of five biographies a
nd a cultural history of late-life divorce —
Calling it Quits: Late Life Divorce and Starting Over
. She received the National Book Award for
Samuel Beckett
and her biographies of Simone de Beauvoir and C. G. Jung were finalists for the
Los Angeles Times
Book Prize. Her biographies of de Beauvoir and Anais Nin were chosen by
The New York Times
as "Best Books of the Year" and her biography of Jung won the Gradiva Award from the National Association for the Advancement of Psychoanalysis.
Deirdre Bair lectured and taught at various writers' conferences and universities across the world and was awarded fellowships from (among others) the Guggenheim and Rockefeller Foundations and the Bunting Institute of Radcliffe College.

Her final book, Parisian Lives: Samuel Beckett, Simone de Beauvoir, and Me: A Memoir, was published in 2019 and was a finalist for the Pulitzer Prize for Biography.
Bair's exhaustively detailed and lively memoir also serves as a solid study in the art of biography.
Publishers Weekly Starred Review
on Parisian Lives
A meticulously researched and thorough account of the man
Publishers Weekly
on Al Capone: His Life, Legacy, and Legend
The most thorough record of Samuel Beckett's life
C.P.Snow
on Beckett
As a reference work . . . Simone de Beauvoir can be considered definitive
The Atlantic
on Simone de Beauvoir