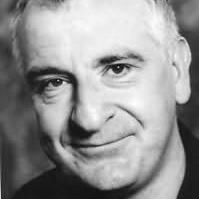 Douglas Adams was born in 1952 and created all the various and contradictory manifestations of The Hitchhiker's Guide to the Galaxy: radio, novels, TV, computer game, stage adaptation, comic book and bath towel.
In 1984 Douglas Adams became the youngest author to be awarded a Golden Pan. His series has sold over 15 million books in the UK, the US and Australia and was also a bestseller in German, Swedish and many other languages.

Douglas lived with his wife and daughter in California, where he died in 2001.