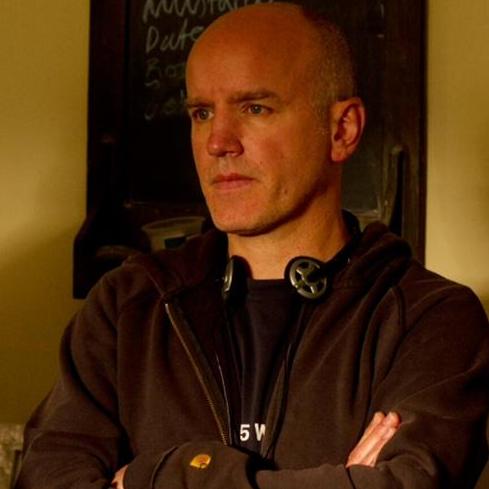 Ed


Bazalgette

Director for Film and Television
Ed Bazalgette is a leading television director. He is currently directing two episodes of The Witcher Season 2, Netflix's fantasty series starring Herny Cavill. He was recently working on the latest season of The Last Kingdom for Carnival.
Previously Ed directed the Doctor Who Christmas Special which aired to five star reviews and was acclaimed by The Telegraph as "the happiest, most heroic Christmas special in years".
Ed was lead director on Patrick Ness' series Class and lead director on the first season of Poldark, for Mammoth Screen and BBC One. Poldark's opening to 7 millions viewers helped BBC1 to its highest ratings share for the first quarter of the year in a decade.
Ed's other TV credits include Houdini and Doyle, Versailles (Season 3), The Guilty, Vera, and A Mothers Son which received a Broadcast Best Single Drama nomination.
Before moving into Drama, Ed produced and directed documentaries. He won an RTS for his Great Britons film on Brunel, and received BAFTA nominations for his BBC2 series Venice and Seven Wonders Of The Industrial World. For BBC1, Ed directed landmark biographical films on the lives of and Hannibal and Genghis Khan.

Television
Director & Executive Producer
Starring
Alexander Dreymon
Eliza Butterworth
Director
Starring
Freddie Thorp
Sadie Soverall
Precious Mustapha
Archery Pictures
for
Netflix
Producer
Matthew O'Toole (Exec)
Starring
Henry Cavill
Freya Allan
Anya Chalotra
Starring
Alexander Dreymon
Eliza Butterworth
Creator
David Wolstencroft & Simon Mirren
Starring
George Blagden
Stuart Bowman
Catherine Walker
In 1667, 28-year-old all-powerful king of France, Louis XIV, decides to build the greatest palace in the world - Versailles. But drained budget, affairs and political intrigues complicate things.

Coal Hill School has been a feature of Doctor Who since the first episode, but now we get to see the day-to-day adventures of the students coping with intrusions from space and time.

Starring
Peter Capaldi
Matt Lucas
The Return of Doctor Mysterio
Starring
Stephen Mangan
Michael Weston
A series inspired by two of the greatest characters in the 20th century - Sir Arthur Conan Doyle and Harry Houdini.
Producer
Brian Minchin and Stephen Moffat
Writer
Catherine Tregenna/ Jamie Mathieson and Stephen Moffat
Starring
Peter Capaldi
Jenna Coleman
Creator
Winston Graham (Novel)
Producer
Damien Timmer, Polly Hill (Exec. producer)
Starring
Aidan Turner
Heida Reed
Ruby Bentall
Warren Clarke
Poldark is a sweeping saga set in late 18th century Cornwall, based on the acclaimed novels by Winston Graham. Ross Poldark returns to Cornwall from war, looking forward to a joyful homecoming. Instead he discovers his father has died, his home is overrun by livestock and and his wife, believing Ross dead, is engaged to his cousin. He must start from scratch, forging a completely new path, one that takes him in exciting, unexpected and hazardous directions.
Mammoth Screen
for
BBC One
In production
Creator
Peter Robinson (novel)
Producer
Emma Kingsman-Lloyd, Andy Harries (Exec. producer)
Starring
Stephen Tompkinson
Andrea Lowe
Caroline Katz
Popular detective series starring Stephen Tompkinson. Ed directed a continuing story across two episodes, entitled Piece of My Heart. DCI Banks is called upon to investigate the murder of a journalist- who also happens to be the son of a high-ranking police officer-when his body is found in a holiday home belonging to a famous 80s pop star.
Leftbank Pictures
for
ITV1
Starring
Tamsin Grieg
Set across two timelines – 2008 and present day – The Guilty tells the story of DC Maggie Brand (Tamsin Greig), who investigates the disappearance of 8 year old Callum Reid whilst coping with her own young son's diagnosis with autism.
Writer
Colin Dexter and Russell Lewis
Starring
Shaun Evans
Roger Allam
Detective drama set as a prequel to Inspector Morse. Ed directed the opening episode entitled 'The Girl', which sees Morse trying to piece together the sudden death of a secretarial student and the local doctor.

Starring
Hermione Norris
Martin Clunes
Charles Daish
The murder of a local teenager tears through a community and threatens to destroy a family in this gripping two part drama.
Starring
Brenda Blethyn
Ed directed A Certain Samaritan in the second series of Vera.
Creator
Tony McHale, Mal Young
Producer
Myar Craig/ Michael Dawson/ Jane Wallbank
Starring
Bob Barrett
La Charne Jolly
Wilfred Taylor
Ed directed various episodes of Holby City between 2008 - 2011