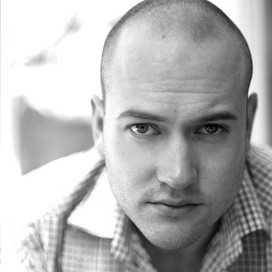 Edward Dick is an award winning theatre director. He trained as an assistant director with Cheek by Jowl and the RSC has directed acclaimed productions in the UK and abroad. Recent theatre directing credits include The Pitchfork Disney at the Arcola; Gaslight at Salisbury Playhouse; The Fastest Clock in the Universe at Hampstead Theatre; A Midsummer Night's Dream for Sydney Theatre Company; Fewer Emergencies at the National Theatre, Prague; Twelfth Night at the Open Air Theatre, Regent's Park and Romeo and Juliet at Shakespeare's Globe. He was recently nominated for the RTS Outstanding New Talent Award.

His work in opera includes Puccini's Tosca (Opera North); Hansel and Gretel (Opera North); the UK premiere of Rossini's Maometto Secondo (Garsington Opera); the world premiere of Tarik O'Regan's Heart of Darkness (Royal Opera House – South Bank Show award nomination); The Rape of Lucretia (Aldeburgh) and The Turn of the Screw (King's Head).

Ed's first short film, An Act of Love, starring Stephen Mangan and Gina McKee, premiered at the Edinburgh Film Festival in 2010 and has played at festivals around the world. His second short That Woman, starring Ben Caplan and Maureen Lipman was also successful on the festival circuit and led to his first project for television, a Little Cracker for Hillbilly / Sky 1.
Through a BBC's continuing drama training scheme, he directed on BBC One primetime drama Holby City. He has since directed on both Hollyoaks and Doctors.

You can find out more on Ed's website.

Television
Director
Starring
Adrian Lewis Morgan
Matthew Chambers
Elisabeth Dermot Walsh
BBC Birmingham
for
BBC One
Starring
Ashley Taylor Dawson
Sarah Jayne Dunn
Lime Pictures
for
Channel 4
Creator
Tony McHale & Mal Young
Series 18, episode 43: 'Back in the Ring'
Starring
Amelia Baldock
Katy Brand
Rebecca Gethings
Oliver Maltman
Hillbilly Film and Television
for
Sky 1
Film
Director
Starring
Richard Albrecht
Thomas Arnold
Ben Caplan
Maureen Lipman
Comedy drama about a man being set up on a date
Starring
Lily James
Daniel Rigby
Friends of the Earth viral
Friends of the Earth
Catsnake Films / Friends of the Earth
Starring
Raquel Cassidy
Stephen Mangan
Gina McKee
Comedy short film which premiered at the Edinburgh Film Festival
Theatre
Director
Starring
Giselle Allen
Rafael Rojas
Robert Hayward
Creator
Englebert Humperdinck
Starring
Katie Bray
Fflur Wyn
Susan Bullock
Stephen Gadd
Starring
Gemma Lawrence
Joseph Marcell
Maggie McCarthy
Daniel Pirrie
Patrick Hamilton's classic psychological thriller
Starring
Mariah Gale
Steve Guadino
Chris New
Revival of Philip Ridley's dark contemporary classic
Starring
Larissa Gogolevskaia
Vadim Kravetz
Donald Litaker
Ewa Podles
Starring
Katie Bird
Eleanor Burke
Laura Casey
Catrine Kirkman
Adapted from the Turn of the Screw
King's Head Theatre, Islington
Starring
Katy Brand
Two month tour of Katy Brand's stand up show ending at the Leicester Square Theatre
Starring
Rhona Croker
Matt Green
Petra Massey
Comedy set in a continuity announcer's office
The Attic, Pleasance Courtyard
Starring
Darren Jeffery
Caitlin Hulcup
Paul Nilon
Siân Davies
Writer
Tarik O'Regan and Tom Philips
Workshop at Royal Opera House. Full production in 2011
Starring
Jason Chan
Michael Corbidge
Rehaan Engineer
Brendon Fernandez
Outdoor production of Shakespeare's play at Fort Canning Park
Singapore Repertory Theatre
Starring
Finbar Lynch
Neet Mohan
Alec Newman
Ed Dick directs Philip Ridley's slice of gothic East End life
Starring
Robyn Driedger-Klassen
Blythe Gaissert
Eve-Lyn de la Haye
Benedict Nelson
Britten's disturbing tale of lust, violence and fidelity in ancient Rome
Starring
Martin Blum
Peter Carroll
Eden Falk
Hayley McElhinney
Australian production of Shakespeare's classic play
Starring
Claire Benedict
Jennifer Bryden
Richard Cotton
Andy Cryer
Open air production of Shakespeare's play at Regent's Park Theatre
Regent's Open Air Theatre
Writer
Timberlake Wertenbaker
Starring
Nick Barber
Leanne Best
Charlie Brooks
Gabriel Fleary
Production of Timberlake Wertenbaker's classic play
Starring
Tas Emiabata
Richard Madden
Ellie Piercy
Tyne Rafaeli
Touring production of Shakespeare's play
Czech production of Martin Crimp's play
Workshop at the Royal Court Theatre
Starring
David Armand
Rupert Russell
Sam Spedding
Nick Tanner
Village Theatre, New York
Starring
Charlie Cox
Laurence Fox
Mariah Gale
A tragedy written by John Ford about incestuous love
Nevertheless/Southwark Playhouse
Writer
J. Patrick Shanley
French production of Shanley's play about two strangers who meet in a bar
Workshop of Abi Morgan's play about aging, science and faith
National Theatre platform
Starring
Alex Lowe
Katherine Parkinson
Production based around the filming of the 1970s pornographic film
BAC and Assembly Rooms, Edinburgh
Starring
Katherine Parkinson
Ben Silverstone
Pair of interwoven monologues examining the destruction of childhood innocence
Play examining the breakdown of a middle aged couple's marriage
Starring
Liam Bergin
David Caves
Alan Cox
Tusitha Jayasundera
Outdoor performance of Shakespeare's play at Grosvenor Park