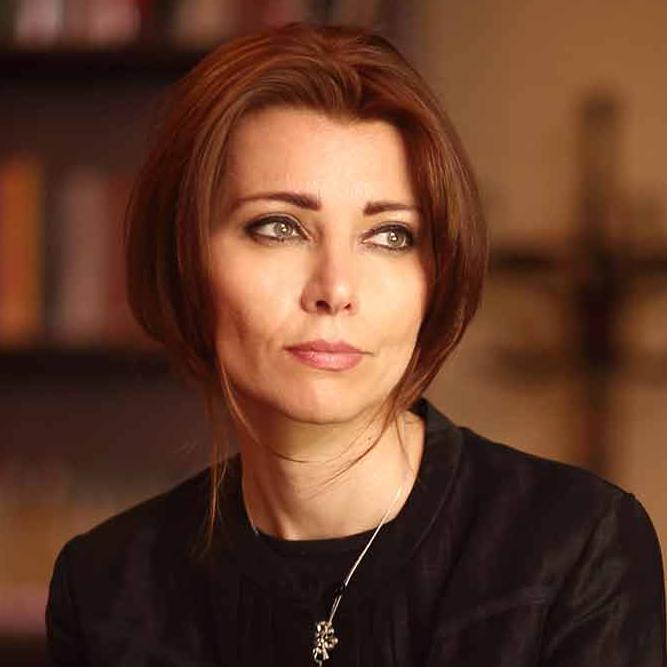 Elif


Shafak

British-Turkish novelist and non-fiction writer, and two-time TED speaker.
Elif Shafak is an award-winning novelist and the most widely read female writer in Turkey. She is also a women's rights activist and an inspirational public intellectual and speaker.

She writes in both Turkish and English, and has published 17 books, 10 of which are novels, including the bestselling The Bastard of Istanbul, The Forty Rules of Love and her most recent, Three Daughters of Eve. Her books have been published in 49 languages. She is published by Penguin in the UK and represented by Curtis Brown globally.

Shafak is a two-time TED Global speaker, each time with a standing ovation; a member of Weforum Global Agenda Council on Creative Economy in Davos and a founding member of ECFR (European Council on Foreign Relations). She has been awarded the title of Chevalier des Arts et des Lettres in 2010 by the French government. In addition to this, she has been made Honorary Fellow at St Anne's College, University of Oxford.

She has been featured in and contributes to major newspapers and periodicals around the world, including the Financial Times, the Guardian, the New York Times, the Wall Street Journal, Der Spiegel and La Repubblica.

Shafak holds a bachelor's degree in International Relations, a masters' degree in Gender and Women's Studies and a PhD in Political Science and Political Philosophy. She has taught at various universities in Turkey, the UK and the USA, including the University of Michigan and University of Arizona. She is a Weidenfeld Visiting Professor in Comparative European Literature at Oxford.

In addition to her work for freedom of speech and literacy, Shafak is known as a women's rights, minority rights and LGBT rights advocate. As a public speaker Shafak is represented by The London Speaker Bureau and Chartwell Speakers and Penguin Speakers Bureau.

Shafak has been longlisted for the Orange Prize, MAN Asian Prize; the Baileys Prize and the IMPAC Dublin Award, and shortlisted for the Independent Foreign Fiction Prize and RSL Ondaatje Prize.

She sat on the judging panel for the Independent Foreign Fiction Prize (2013); Sunday Times Short Story Award (2014, 2015), 10th Women of the Future Awards (2015); FT/Oppenheimer Funds Emerging Voices Awards (2015, 2016); Baileys Women's Prize for Fiction (2016); Man Booker International Prize (2017) and The Goldsmiths Prize (2018). Shafak is Chair of Judges of the annual Wellcome Book Prize.

She lives in London and can be found at www.elifshafak.com or on Twitter @Elif_Safak

This is Shafak's most ambitious novel yet, and it is her best - told with a generous humanity that will surely realign attitudes both to the imaginative possibilities of fiction and to the constructed reality of the world around us.
James Runcie
The Independent on The Architect's Apprentice
A novel that crosses the bound of time, culture and belief.
Jessamyn Ayers
I|AM Modern on The Forty Rules of Love
Böyle korkunç bir evlilik adetine yazıklar olsun. Kadını döverek, inciterek, erkekliğini ispat ettiğini zanneden bu… https://t.co/zDRGPSDSWg
Follow @Elif_Safak
The characters in The Bastard of Istanbul are so alive they leap off the page to sit beside you on the couch. What women!... This is the rare family saga that understands the value of both modernity and tradition.
Susan Isaacs
on The Bastard of Istanbul