The Island of Missing Trees
book
| Fiction
| Aug 2021
UK & Comm →
Viking
(Ed. Mary Mount)
US & Canada →
Bloomsbury Publishing
(Ed. Anton Mueller)
A rich, magical new novel from the Booker-shortlisted author of 10 Minutes 38 Seconds in this Strange World.
Two teenagers, a Greek Cypriot and a Turkish Cypriot, meet at a taverna on the island they both call home. The taverna is the only place that Kostas and Defne can meet in secret, hidden beneath the blackened beams from which hang garlands of garlic and chilli peppers, creeping honeysuckle, and in the centre, growing through a cavity in the roof, a fig tree. The fig tree witnesses their hushed, happy meetings; their silent, surreptitious departures. The fig tree is there, too, when war breaks out, when the capital is reduced to ashes and rubble, when the teenagers vanish. Decades later, Kostas returns - a botanist, looking for native species - looking, really, for Defne. The two lovers return to the taverna to take a clipping from the fig tree and smuggle it into their suitcase, bound for London. Years later, the fig tree in the garden is their daughter Ada's only knowledge of a home she has never visited, as she seeks to untangle years of secrets and silence, and find her place in the world.

The Island of Missing Trees is a rich, magical tale of belonging and identity, love and trauma, nature and renewal, from the Booker-shortlisted author of 10 Minutes 38 Seconds in this Strange World.

Rights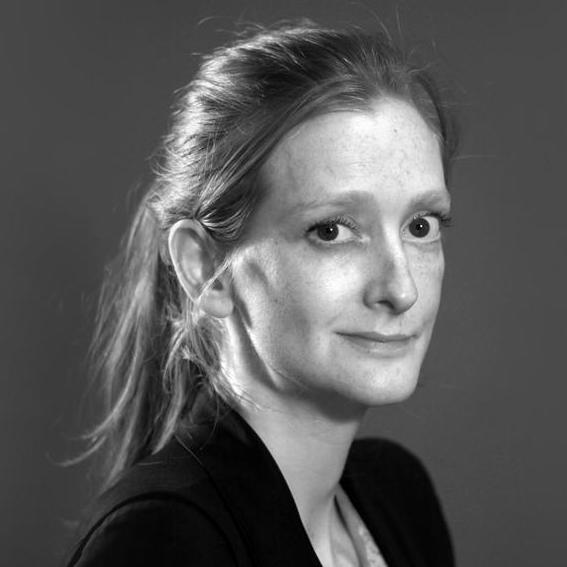 Daisy Meyrick manages the translation rights for The Island of Missing Trees
Translation Rights Sold
Armenian
World
Antares Media Holding
Bulgarian
World
Egmont Bulgaria Publishing House
Dutch
World
Nieuw Amsterdam
Finnish
World
Gummerus Publishers
Georgian
World
Palitra Publishing
Greek
World
Psichogios Publ Co Greece
Hungarian
World
Europa Konyvkiado
Italian
World
Rizzoli Editore
Lithuanian
World
Tyto Alba
Macedonian
World
TRI Publishing Centre
Norwegian
World
Cappelen Damm
Polish
World
Wydawnictwo Poznanskie
Portuguese
Portugal
Editorial Presenca
Portuguese
Brazil
HarperCollins Brazil
Romanian
World
Editura Polirom
Russian
World
Azbooka-Atticus
Slovenian
World
Sanje Publishers
Reviews
If an epic story about a divided country, which opens with the death of a mother and a grieving father, sounds an unlikely candidate for an uplifting read, remember that love comes in different guises.

iNews
The Island of Missing Trees, for all its uses of enchantment, is a complex and powerful work in which the harrowing material settles on the reader delicately.
Financial Times
Once under the dappled shade of The Island of Missing Trees, I found myself grieving its inevitable end as one might a dear friend, and scheming ways to make it last.
Naomi Klein
An outstanding work of breath-taking beauty.
Lemn Sissay OBE
A wonderfully transporting and magical novel that is, at the same time, revelatory about recent history and the natural world and quietly profound.

William Boyd
I read The Island of Missing Trees in two sittings, marking sentences and moments as I went, drawn on and gripped by this strange and beautiful story, in which voices both human and arboreal branch towards and entwine with one another. Trees, here, grow through the lives of these unforgettable characters, becoming bearers of memory, makers of metaphor and witnesses to atrocity. Shafak has written a brilliant novel –– one that rings with her characteristic compassion for the overlooked and the under-loved, for those whom history has exiled, excluded or separated. I know it will move many readers around the world, as it moved me.

Robert McFarlane
This is an enchanting, compassionate and wise novel and storytelling at its most sublime. Though rooted in bloody atrocity it sings to all the senses.

Polly Samson
A wise novel of love and grief, roots and branches, displacement and home, faith and belief. THE ISLAND OF MISSING TREES is balm for our bruised times.

David Mitchell
Beyond the narrative, the author's longing to dissolve barriers between people and the natural world if evident. A beautiful read.
Woman's Home
At once intimate in tone and ambitious in its reach, The Island of Missing Trees is a novel that moves with the urgency of a mystery as it uncovers the story of lovers divided first by war and then, after they are reunited and have a child, by that same war's enduring psychic wounds. But there is tenderness and humour in this tale, too, and the intense readerly pleasures of a narrative that dances from the insights of ecological science to Greek myth and finally to their surprising merger in what might be called—natural magic.

Siri Hustvedt
Lovely heartbreaker of a novel centered on dark secrets of civil wars & evils of extremism: Cyprus, star-crossed lovers, killed beloveds, damaged kids. Uprootings.

Margaret Atwood