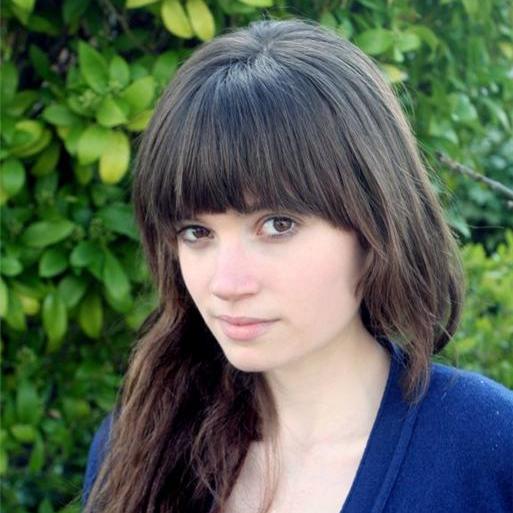 Eliza Robertson was born in Vancouver, Canada, and studied creative writing and political science at the University of Victoria. She pursued her MA in Prose Fiction at the University of East Anglia, where she received the Man Booker Scholarship and the Curtis Brown Prize for best writer. In Canada, she has won three national fiction contests, has been twice longlisted for the Journey Prize, and is a finalist for the CBC Short Story contest. In 2013, Robertson won the Commonwealth Short Story Prize, and most recently, she has won the 2019 3Macs carte blanche Prize and been shortlisted for the 2019 Berlin Writing Prize.
Her short story collection Wallflowers was published in the US and Canada in 2014, and in the UK in 2015. In 2017, she won the ABR Elizabeth Jolley Short Story Prize for her story 'Pheidippides.' Her critically acclaimed first novel, Demi-Gods, was a Globe & Mail and National Post book of the year and the winner of the 2018 QWF Paragraphe Hugh MacLennan Prize.


With grace, beauty and true grit, Eliza Robertson makes the familiar shockingly and blindingly fresh, like the world after a cleansing rain. A stripper's deodorized armpits glow under black lights, a desperate boy sails to China, levies burst, and there's fire and conflagrations of the soul. There are no wallflowers here, only stories dancing to their fierce heartbeats right up to the edge of the cliff -- and sometimes over.
Zsuzsi Gartner,
author of Better Living Through Plastic Explosives on Wallflowers
Robertson, with her amazing ability for turns of phrase and her insanely creative metaphors, still knows how to rein it all in and deliver a story that is at once quiet and thunderously heartbreaking [...] Eliza Robertson, for me, is a wunderkind, one of our country's most inventive and exciting new writers.
Joseph Boyden
The Walrus on Wallflowers
Reading Wallflowers, Eliza Robertson's debut story collection, is like taking a solo swim across a chilly lake. You become mesmerized by details - the silken texture of the water, the cool air on your arms as they rise and fall, the rhythm of your breath, the dark scrub of trees on the distant shore - without ever forgetting the mysteries and potential dangers that lurk beneath.
Natalie Serber
New York Times on Wallflowers
A client just referred to me as their "consiglieri – the oracle they consult before they engage in diplomacy or bat… https://t.co/k7UxtXwqc3
Follow @ElizaRoberts0n