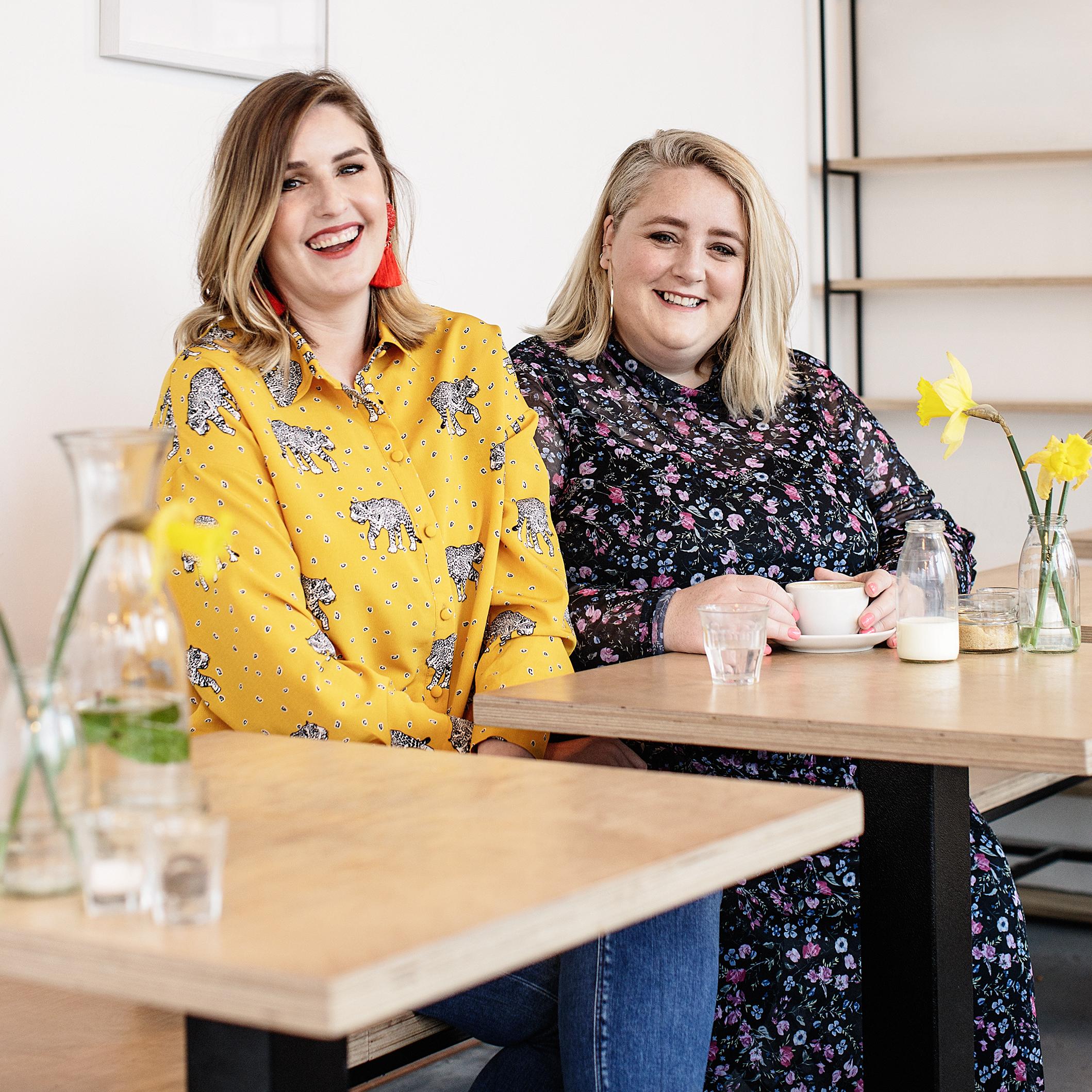 Emer McLysaght and Sarah Breen
Oh My God What A Complete Aisling
book
| 2017
Island of Ireland →
Gill & Macmillan
(Ed. Conor Nagle)
Emer McLysaght and Sarah Breen, the creators of the much-loved Aisling character and the popular Facebook page 'Oh My God, What a Complete Aisling', bring Aisling to life in their novel about the quintessential country girl in the big smoke.
Aisling is twenty-eight and she's a complete ... Aisling. She lives at home in Ballygobbard (or Ballygobackwards, as some gas tickets call it) with her parents and commutes to her good job at PensionsPlus in Dublin.
Aisling goes out every Saturday night with her best friend Majella, who is a bit of a hames (she's lost two phones already this year – Aisling has never lost a phone.) They love hoofing into the Coors Light if they're 'Out', or the vodka and Diet Cokes if they re 'Out Out'.
Ais spends two nights a week at her boyfriend John's. He's from down home and was kiss number seventeen at her twenty-first. But Aisling wants more. She wants the ring on her finger. She wants the hen with the willy straws. She wants out of her parents' house, although she'd miss Mammy turning on the electric blanket like clockwork and Daddy taking her car 'out for a spin' and bringing it back full of petrol.
When a week in Tenerife with John doesn't end with the expected engagement, Aisling calls a halt to things and soon she has surprised herself and everyone else by agreeing to move into a three-bed in Portobello with stylish Sadhbh from HR and her friend, the mysterious Elaine.
Newly single and relocated to the big city, life is about to change utterly for this wonderful, strong, surprising and funny girl, who just happens to be a complete Aisling.
Rights
Katie McGowan manages the translation rights for Oh My God What A Complete Aisling
Reviews
I had expected this delightful book to be funny and it really, really is. But I never expected the feels. I didn't expect big fat tears to roll down my country face.



Tara Flynn
Irish Times
Full Review
Oh lads! This book! There aren't enough words for how much I love it. It's feicin' HILAIRE and very touching

Marian Keyes
A loving ode to a certain type of Irish woman that's hilarious, comforting and warm. A hot water bottle of a book, if you will

The Daily Edge
If I had a book of the year award for 2017 it would go to Oh My God, What a Complete Aisling by Emer McLysaght and Sarah Breen. I was expecting comedy and social satire but what I hadn't bargained for was the sheer humanity of the book that left me giggling at some pages and sobbing at others. Aisling will be back and I'll be waiting to hear more.

Sinead Crowley
One of the funniest books I've read in twenty years

Paul Howard
Sweet, charming, funny and poignant

The Journal
One of my fave novels of 2017. It really does remind me of Marian Keyes

Louise O'Neill
It's sweet and it's funny and it's moving and it's perfect

The Pool
I've spent the last forty-eight hours laughing my head off at this novel . . . but it's not just comic, there's a real heart to it and it's often very moving

John Boyne
Both Aisling and the novel have a great big thumping heart

Sunday Times
This book is the funniest, warmest, loveliest book I've read in so long. The characters are so hilarious and relatable, I laughed non-stop and genuinely didn't want it to end

Lucy Vine
Excellent craic that'll have you shedding a tear as well as laughing your socks off

Fabulous Magazine
With witty dialogue, sharp observations and piles of humour, this is a riot of a read, but with plenty of depth, too – we found ourselves choking up as well as, erm …peeing with laughter.

Heat
This hilarious and heart-warming book had us alternately laughing and crying. The year's funniest book to date

Hello
This quickfire tragi-comedy is bursting with clever one-liners and acute observations

Sunday Express S Magazine
"We fell in love with the heroine of Oh My God What a Complete Aisling, about a small-town girl in Dublin. Emer McLysaght and Sarah Breen's brilliant debut is funny and touching."

Good Housekeeping
A well-crafted tale with warmth and emotion

Women
Country bumpkin Aisling carries this perky, big-hearted romcom. After seven years of waiting for her boyfriend to pop the question, she ups sticks and takes control of her own story. Watch out Dublin! Powered by cracking one-liners, it'll have you chortling through any amount of airport delays

Daily Mail