The Things We Left Unsaid
DAUGHTER
With her wedding cancelled moments before it was due to start and her father's passing still casting a shadow, Rachel is back in her old family home in Oxfordshire with her mother, Eleanor, just as her new life should be beginning.
MOTHER
Fifty years earlier at the dawn of the swinging sixties, eighteen-year-old Eleanor leaves the safety of that same family home to study at Chelsea School of Art. There she discovers life in all its forms and what it is to find love – and lose it.
US
When Eleanor dies suddenly, Rachel is unable to shake the memory of the many things left unsaid. Stumbling upon a mysterious keepsake hidden among Eleanor's possessions, Rachel begins to unravel a trail that will lead to a secret her mother kept close – bringing painful truths to light that transform everything she thought she knew about herself and her family.
Media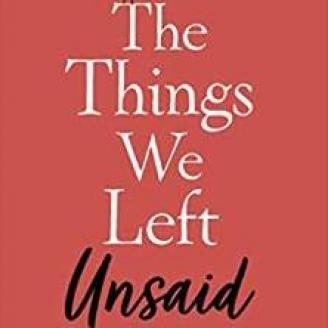 Reviews
A radiant novel.

Sheer Luxe
So tender and thoughtful. I loved it.

Marian Keyes
A gorgeous, rich treat.

Jane Fallon
This book is incredibly special… I cared so deeply for all of the characters.

Gaby Roslin
Warm, intriguing, brimming with tenderness... A joyous book.

Ruth Jones
Imbued with warmth and full of characters who will steal your heart, THE THINGS WE LEFT UNSAID is a radiant novel in which past and present collide with life-affirming consequences.

Catherine Balavage
Frost Magazine