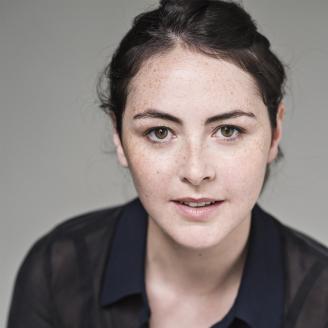 Biography
Emma is an actress, comedian and writer for radio, stage and screen.
She started performing in the Cambridge Footlights group, writing, performing and directing her own material across the UK and internationally.
Emma's 2016 Edinburgh smash hit Emma Sidi: Telenovela ran at London's Soho Theatre in London 2017, and also ran at the Melbourne International Comedy Festival 2017.
Emma is currently developing original work for television with Hat Trick and Objective Fiction.
CV
TV
Writer & Performer & Creator
An original comedy short produced as part of the 2017 Sky Shorts Summer Season.
Objective Media for Sky Arts
Producer
Ben Farrell and Kelly McGolpin
Original comedy script in development with BBC
Objective Fiction
for
BBC
In development
Producer
Helen Williams and Tom Jordan
A single-camera sitcom about the contemporary dance studio that Woking doesn't really need.
A taster is currently in development with Hat Trick
Hat Trick Productions
In development
Writer & Performer
Producer
Mark Lucey and John Smith
New BBC comedy where a clip show meets a sketch show and draws a funny face on it.
Dance Your Destiny – How Dancing Every Day Can Change Your Life and Mine by Dr Beatriz Carranza (Emma Sidi). A parody of a TED Talk.
Film
Performer
Ellen
Director
Mickey Down & Konrad Kay
Barbara
International 48 Hour Film Festival - Paris
Whatever Productions