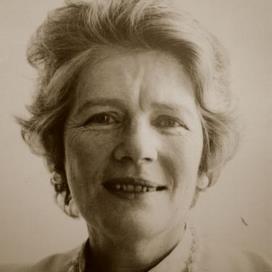 Estate


of Lady
Mary
Soames

Biographer and non-fiction writer
1922 - 2014

The Lady Mary Soames was born Mary Spencer-Churchill, the youngest of Winston Churchill and his wife Clementine's five children. In 1945 she was awarded the MBE (military). In 1947 she married Lord Soames, PC, GCMG, CH, the politician and diplomat with whom she had five children. Lady Soames was made a Dame Commander of the Order of the British Empire for her public service, particularly in Rhodesia. She was appointed a Lady Companion of the Order of the Garter in 2005, and was invested on 13 June that year at Windsor Castle.
She wrote an acclaimed biography of her mother, Clementine Churchill, in 1979 and edited Speaking For Themselves, the personal letters between Winston and Clementine Churchill. Her memoir A Daughter's Tale was published in 2011, three years before her death.

There can surely be no more difficult task than to write a biography of one's own mother; but Mary Soames has been brilliantly successful.
Daily Telegraph
on Clementine Churchill