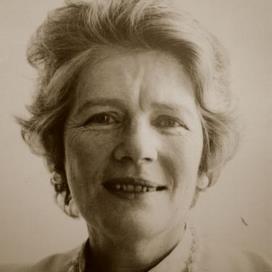 Estate of Lady Mary Soames
book
| Non-Fiction
| Aug 2021
UK & Comm →
John Murray
(Ed. Kate Craigie)
12 September 1943
Arrived H Park. Sun was deceptive — chilly day. Spent morning going round with FDR … We lunched (in arctic chill) at his own cottage. It would be a heavenly view of the Catskills but FDR has a phobia about cutting down trees — I would understand it if they were ancestral oaks & beeches — but they are the scruffiest little sycamores I've seen in years. Papa presented a charming sight after lunch — flat on his back in a patch of sun (shade is v cold — sun deliciously warm here) warming his tummy after the chilling atmosphere of the veranda.

Mary Churchill was Winston Churchill's youngest child. A teenager in 1939, her wartime writings (only recently made available to view) provide a truly remarkable insight into the Second World War.

Fresh, immediate, and untrammelled by hindsight, self-censorship, or nostalgia, Mary Churchill's War will allow readers to experience a series of extraordinary moments of history through the eyes of a woman coming of age. Mary accompanied her father to meet FDR in 1943, to newly-liberated Paris in 1944 and to the Potsdam Conference with Stalin and Truman in 1945, as well as joining the Auxiliary Territorial Service in 1941. She subsequently served as an officer commanding mixed anti-aircraft batteries in England and Europe — but as the diaries show, no stranger to the delights of sneaking out dancing at Café de Paris, meeting eligible suitors, or getting a hat at a bargain while the air raid sirens clear Harrods.

The diaries will be edited and compiled by Mary's daughter, Emma Soames, working in association with the Churchill Archives Centre, Cambridge, where the diaries are held.

Rights
Film Rights
Available
Contact Luke Speed for more information
Sarah Harvey manages the translation rights for Mary Churchill's War