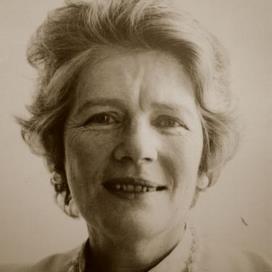 Estate of Lady Mary Soames
Mary Churchill's War: The Wartime Diaries of Churchill's Youngest Daughter
book
| Non-Fiction
| Aug 2021
UK & Comm →
John Murray
(Ed. Kate Craigie)
'I am not a great or important personage, but this will be the diary of an ordinary person's life in war time. Though I may never live to read it again, perhaps it may not prove altogether uninteresting as a record of my life - or rather the life of a girl in her youth, upon whom life has shone very brightly, who has had every opportunity of education, interest, travel and pleasure and excitement, and who at the beginning of this war found herself on the threshold of womanhood'

In 1939 seventeen-year-old Mary found herself in an extraordinary position at an extraordinary time: it was the outbreak of the Second World War and her father, Winston Churchill, had been appointed First Lord of the Admiralty; within months he would be Prime Minister.

The young Mary Churchill was uniquely placed to observe this remarkable historical moment, and her diaries -- most of which have never been published -- provide a front-row view of the great events of war, as well as exchanges and intimate moments with her father. But they also capture what it was like to be a young women during wartime. An impulsive and spirited writer, full of coming-of-age self-consciousness and joie de vivre, Mary's diaries are untrammelled by hindsight or self-censorship or nostalgia -- and they are an absolute joy to read as well a fascinating historical resource and a charming and intimate portrait of life alongside Winston Churchill.

The diaries have been compiled by Mary's daughter, Emma Soames, working in association with the Churchill Archives Centre, Cambridge, where the diaries are held.

Rights
Film Rights
Available
Contact Luke Speed for more information
Liz Dennis manages the translation rights for Mary Churchill's War: The Wartime Diaries of Churchill's Youngest Daughter