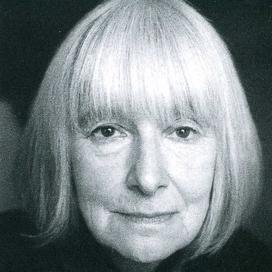 Eva


Ibbotson

Children's fiction author
1925 – 2010

Eva Ibbotson was born in Vienna in 1925 and moved to England with her father when the Nazis came into power.

Ibbotson wrote more than twenty books for children and young adults, many of which garnered nominations for major awards for children's literature in the UK, including the Nestlé Smarties Book Prize and the Whitbread Prize.

Eva's critically acclaimed children's book Journey to the River Sea won the Smarties Gold Medal in 2001. Set in the Amazon, it was written in honour of her deceased husband Alan, a former naturalist.

Imaginative and humorous, Eva's books often convey her love of nature, in particular the Austrian countryside, which is evident in works such as The Star Of Kazan and A Song For Summer.

Eva passed away at her home in Newcastle on October 20th 2010. Her final book, One Dog and His Boy, was published in May 2011 and was nominated Children's Book of the Year at the 2011 Galaxy National Book Awards.

Ibbotson's posthumously published The Abominables, was also shortlisted for The Guardian Children's Fiction Prize 2012.
Enchanting and inspiring. Any reader presented withthis book will be enriched for life.
Anne Fine, Children's Laureate (2001-2003)
on Journey to the River Sea
Eva Ibbotson had the great and natural gift of telling a story without any fuss ... Journey to the River Sea shows her at her very best.
Philip Pullman
on Journey to the River Sea
Eva Ibbotson weaves a magic like no other. Once enchanted, always enchanted.
Michael Morpurgo
on The Ogre of Oglefort