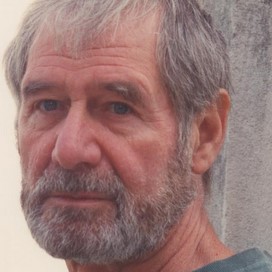 Evan


Hunter

Novelist and writer for film
The 87th Precinct series has been optioned for a TV series with Steve Buscemi and Stanley Tucci's Lionsgate TV-based Olive Prods. NBC is developing the pilot script. The 87th Precinct series novels are newly available in digitial and print! Hodder will make the novels available in the UK and Amazon are publishing in the US. Foreign rights to the series have just been licensed to Amphora Publishing in Russia!

1926 - 2005

Evan Hunter was born in New York City in 1926. His writing career spanned nearly five decades. His first novel, The Blackboard Jungle in 1954 was made into the film of the same name starring Sidney Poitier. He also wrote screenplays including the screenplay for Alfred Hitchcock's The Birds, as well as many plays, children's books, novels, story collections and a memoir. He is, most famously, the author of the 87th Precinct.

Writing as Ed McBain, Evan Hunter wrote the 52 novels that make up the 87th Precinct series beginning with Cop Hater in 1956 and ending with Hark, published in 2004, shortly before Hunter's death. The long and varied series established Ed McBain as "the father of the police procedural." Published in over 30 countries, it continues to be one of the most popular crime series in the world, and is currently in development as a new television series. He was, also as Ed McBain, the author of the Matthew Hope series of legal crime novels set in Florida, and a number of other novels under several pseudonyms.

Evan Hunter was the first American ever to receive the Diamond Dagger, the British Crime Writers Association's highest award. He also held the Mystery Writers of America's prestigious Grand Master Award, and was nominated for an Edgar Award for Money, Money, Money. His books have sold more than one hundred million copies and are published in 28 languages.

Evan Hunter died in 2005. His wife Dragica Hunter, survives him.