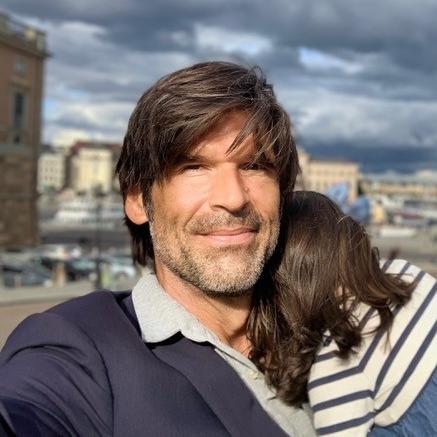 Austrian-American born and raised in Paris, Felix Marquardt is the author of The New Nomads. He counts a dozen nationalities in his family, has lived in as many countries and held as many jobs. The leitmotif of his trajectory is a focus on ideas and bringing people around them.

After starting out as a speechwriter and the head of comms of the International Herald Tribune, Felix spent a decade and a half advising heads of state, opposition leaders and CEOs of multinationals, including some rather shady ones, in Europe, Asia and the Americas.

He was the co-founder of Youthonomics, a think tank focused on youth empowerment; the Barrez-vous! movement which encouraged young people in France to pack their bags and see the world ; the pan-European youth movement Europeans Now; the event series The Atlantic Dinners; and the anti-Brexit OFOC! (Our Future, Our Choice !) in the UK.

In 2020, he started Black Elephant, the natural extension of The New Nomads: a movement and conversations series aimed at transcending the impasse the techno-utopian verbiage of global elites leaves us in and an attempt at paving the way out of the culture wars currently playing out on a global scale.

Felix's columns have been published by The New York Times, Financial Times, Guardian, Newsweek and Time, among others. He studied at Syracuse and Columbia universities but dropped out without a degree, which he isn't proud of. He is a convert to Islam, a recovering drug addict, global schmoozer and alcoholic. He eventually came to dislike speaking of himself in the third person but continues to thoroughly enjoy pontificating, especially in presence of one or more of his three children.
It was a privilege to be @IngridRieser's guest on the Forest of Thought Podcast. We talked about addiction, Davos a… https://t.co/1m4ZG5yFiv
Follow @Feleaks