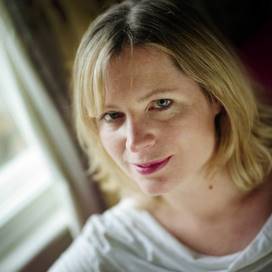 Gaby


Hinsliff

Writer, blogger and broadcaster
Gaby Hinsliff is a writer, blogger and broadcaster on public policy and private lives. She was the political editor of
The Observer
until November 2009, when she resigned in search of a life.
Her journalistic career includes 12 years covering politics for
The Observer
and, before that,
The Daily Mail
: she now writes for national titles from
Grazia
to
The Guardian
, and broadcasts occasionally for the BBC, Sky and others. She has appeared as a pundit on everything from GMTV's breakfast show to Woman's Hour and the Today programme.
Gaby is a prolific new media user and blogs at usedtobesomebody.blogspot.com, as well as tweeting on politics, family life and everything in between at twitter.com/gabyhinsliff. She is a trustee of the children's charity 4Children and remains involved in Westminster life, chairing seminars for a range of charities and NGOs.
Her first book, Half a Wife, is an exploration of the future of working and family life and is published by Chatto & Windus.
Gaby is married with a son and lives in Oxfordshire.