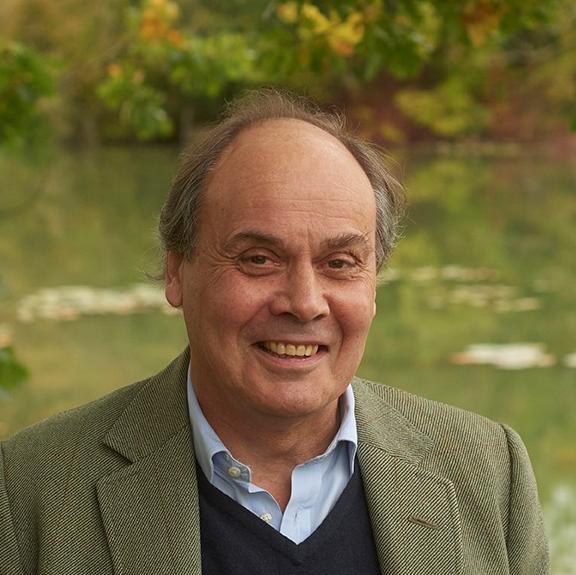 George


Plumptre

Non-fiction author and gardens expert
George Plumptre is one of the most respected figures in the world of gardens. Through a career of over 40 years he has written a number of acclaimed books and spent many years as a journalist. For the last ten years he has been Chief Executive of the National Garden Scheme in which capacity he was recently described by the broadcaster and gardening personality Rachel de Thame as "a national treasure." After reading History at Jesus College, he embarked on a career as a freelance journalist, author and editor.


His first book Royal Gardens was published in 1981 since when he has published a further eleven garden books, the most recent of which, The English Country House Garden, was published in 2014 and won the Garden Media Guild's 'Inspirational Book of the Year' award.
Plumptre's other books include a widely-admired biography of Edward VII published in 1995 and two other books on the Edwardian period, The Fast Set, the World of Edwardian Racing (1985) and The Golden Age of Cricket (1990). He has written or edited a number of other books on cricket and was author of The Country House Guide (1996). As a journalist he was gardens correspondent of The Times 1993-96. He has been a regular contributor to Country Life for four decades and has written for a range of other magazines include Homes & Gardens and Architectural Digest (USA). He has also worked in the art world as a director of Sotheby's and Bonhams.
Garden Books
Royal Gardens (Collins 1981)
Collins Book of British Gardens (Collins 1984)
The Latest Country Gardens (The Bodley Head, 1985)
Garden Ornament (Thames and Hudson 1989)
The Water Garden (Thames and Hudson 1991)
The Garden Makers (Pavilion 1993)
Great Gardens, Great Designers (Cassell, 1994)
Classic Planting (Cassell, 1999)
Royal Gardens of Europe (Mitchell Beazley, 2005)
Heritage Gardens (Mitchell Beazley, 2007)
The English Country House Garden (Frances Lincoln, 2014)
Other books
Edward VII (Pavilion, 1995)
The Fast Set, the World of Edwardian Racing (Andre Deutsch 1985)
The Golden Age of Cricket (Queen Anne Press1990)
Barclays World of Cricket: editor (Collins 1980 & 1987)
As I Said at the Time, editor. (Collins, 1983)
Cricket Caricatures and Cartoons (Collins & MCC, 1986)
Back Page Cricket: editor (Queen Anne Press, 1987)
Homes of Cricket (Queen Anne Press, 1988)
Back Page Racing: editor (Queen Anne Press, 1988)