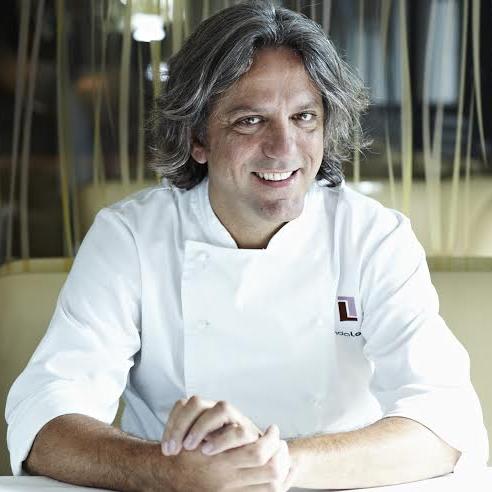 Giorgio


Locatelli

Italian Chef and Broadcaster
Giorgio Locatelli's first TV series Pure Italian , aired on UK Food followed by Tony and Giorgio, filmed with entrepreneur Tony Allan, shown on BBC Two. It was accompanied by a tie- in book.
His cookery book, Made in Italy, was published in September 2006 to raving reviews and received the Best Food Book award at the Glenfiddich Food and Drink Awards 2007. Following from this, Made in Sicily was published in September 2011, shortly followed by the television series Sicily Unpacked BBC Two, where he co-presented with Andrew Graham Dixon, shortly followed by Italy Unpacked, on BBC Two, continuing in 2014 and 2015 with the most recent series airing in 2017.
Giorgio's appreciation and understanding food started at an early age. He was brought up in Corgeno on the banks of Lake Maggiore, near to where his family ran a Michelin-starred restaurant. His culinary talents have earned him an enviable international reputation as well as a whole host of accolades including Best Italian Restaurant at the London Carlton Restaurant Awards for two consecutive years and his first Michelin star in 1999 at Zafferano.
The essence of his cooking is to highlight the natural flavours of quality produce, much of which he imports directly from Italy.
Giorgio Locatelli, is considered by many to be one of the best Italian chefs in the UK. With his wife, Plaxy in 2002 Giorgio opened Locanda Locatelli, serving traditional Italian dishes and placing emphasis on the quality and freshness of the produce, as well as adding his own personal creative touch. Locanda Locatelli is known to be one of the most sought-after restaurants in London and won a Michelin star in 2003 (Giorgio's second), which has been retained since.
In spring 2016, Giorgio received the GQ Food & Drink Man of the Year Award, then in the autumn awarded the Commendatore OMRI by Italian Ambassador Terracciano for services to Italian gastronomy, the equivalent of a British knighthood.
Following on from this, Giorgio was a guest judge on The Big Family Cooking Showdown opposite Nadiya Hussain, Zoe Ball, and Rosemary Shrager. After the success of the show on BBC Two, The Big Family Cooking Showdown moved to Netflix.

In early 2018, Giorgio starred in Rome Unpacked alongside Andrew Graham-Dixon for BBC One which explored the culture and cuisine in Italy's capital. Giorgio's most recent cookery book Made at Home is available on order here. Most recently, Giorgio has been named as a Judge for Masterchef Italy which is currently being filmed and will air in January 2019.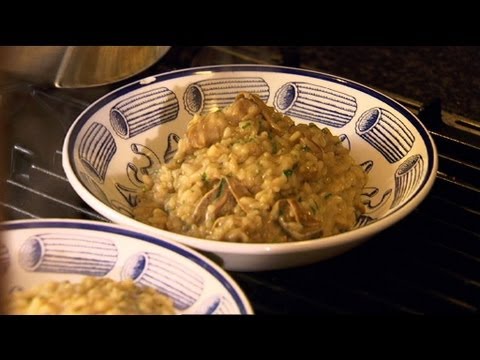 Wild Mushroom Risotto by Giorgio Locatelli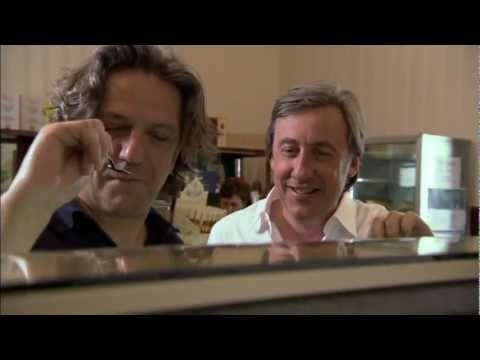 Giorgio Locatelli - BBC Sicily Unpacked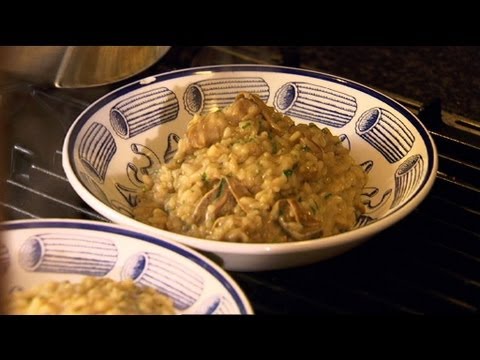 Wild Mushroom Risotto by Giorgio Locatelli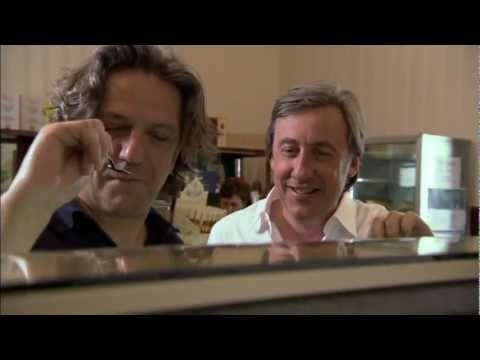 Giorgio Locatelli - BBC Sicily Unpacked