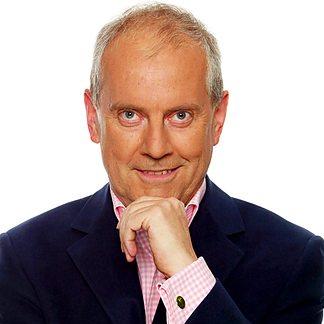 A former Oxford Scholar, President of the Oxford Union and MP for the City of Chester, Gyles Brandreth's career has ranged from being a Whip and Lord Commissioner of the Treasury in John Major's government to starring in his own award-winning musical revue in London's West End.

A prolific broadcaster (in programmes ranging from Just a Minute and Wordaholics to QI and Have I Got News for You), an acclaimed interviewer (principally for the Sunday Telegraph), a novelist, children's author and biographer, he has published two volumes of diaries: Breaking the Code: Westminster Diaries ('By far the best political diary of recent years, far more perceptive and revealing than Alan Clark's', The Times) and Something Sensational to Read in the Train: The Diary of a Lifetime ('Witty, warm-hearted and deeply poignant', Daily Mail).

He is the author of two acclaimed royal biographies: Philip & Elizabeth: Portrait of a Marriage and Charles & Camilla: Portrait of a Love Affair, and a series of Victorian detective stories, The Oscar Wilde Murder Mysteries, now published in twenty-two countries around the world. His recent Sunday Times best-sellers include Word Play, a celebration of the English language, and The 7 Secrets of Happiness – No 1 on Amazon. His on-line course on Happiness is available from Gravy For The Brain together with a course co-authored with his son, rhetoric coach and barrister, Benet Brandreth, on Mastering Public Speaking. His one-man shows have won multiple five star reviews at the Edinburgh Fringe and tour regularly throughout the UK.