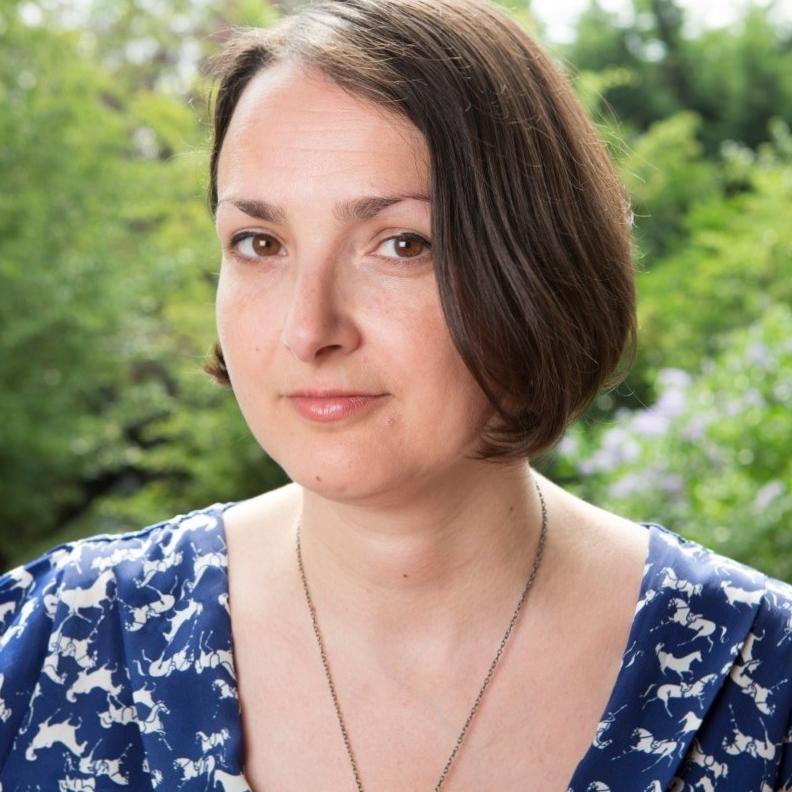 Hannah is a playwright and dramatist.
In autumn 2019, her play A Museum in Baghdad opened at the Royal Shakespeare Company's Swan Theatre, directed by Erica Whyman. It runs until January 2020 and will transfer to London's Kiln Theatre on 22 April 2020.
Other work includes includes Interference at National Theatre of Scotland, The Scar Test at Soho Theatre and Scenes from 68* Years at the Arcola. It was nominated for the James Tait Black award and has subsequently been produced by Golden Thread Theatre in San Francisco (April 2019) and will have a new Tunisian production, called Trouf, directed by Chris White and Ghazi Zagbani in late 2019 (supported by British Council Tunisia and AFAC and produced by Alia Al Zougbi).

Hannah was writer-on-attachment at the Bush Theatre as part of Project 2036 from 2016-2017 and was awarded The Arab British Centre's 2017 Prize for Culture.

She is under currently commission to Shakespeare's Globe and Chichester Festival Theatre.

Alongside her theatre work, Hannah has written numerous radio plays, including The Unwelcome, Last of the Pearl Fishers and The Deportation Room all for BBC Radio 4. Television work includes multiple episodes of the Channel 4 drama Hollyoaks.
I do feel like you can't get away from the political if you want to write something really meaningful: with my background being Palestinian-Irish, I suspect it's why I have a keen sense of injustice, and that's the thing that inspires me to write.
Hannah Khalil
on The Scar Test
Wickedly funny and heartbreaking.
David Ralf
The Stage on Scenes From 68* Years
A remarkable piece of writing made outstanding by a dynamic production.
Dave Fargnoli
Exeunt Magazine on Scenes From 68* Years
Theatre
Writer
The Swan Theatre, Royal Shakespeare Company
National Theatre of Scotland
Untold Arts / Soho Theatre
Alia Alzougbi / Arcola Theatre
Director
Manijeh Mohamedi
Z Space/ Golden Thread's ReOrient Festival San Francisco
Theatre Delicatessen as part of Theatre Uncut
Old Red Lion, London and Unity Theatre Liverpool
Plan D
nominated, Meyer Whitworth Award
Radio
Writer
Production Company BBC
Broadcaster BBC Radio 4
Production Company BBC
Broadcaster BBC Radio 4
Production Company BBC
Broadcaster BBC Radio 4