Optioned as Limited Series by Scott Rudin

book
| Fiction
| 2016
US & Canada →
Doubleday
(Ed. Gerry Howard)
National Book Award Finalist
Winner of the Kirkus Prize

Shortlisted for the 2015 Man Booker Prize

Shortlisted for the Carnegie Medal for Fiction

Nominated for the Brooklyn Public Library Brooklyn Eagles Literary Award

International Bestseller

Washington Post 10 Best Books of the Year

An Amazon Book of the Year

O Magazine's "Ten Favorite Books of the Year"

Publishers Weekly Top Author's Favorite Books of 2015
Shortlisted for the International Dublin Literary Award 2017

Winner of the Jarl Hellemann prize for best translated novel in Finland in 2017

When four graduates from a small Massachusetts college move to New York to make their way, they're broke, adrift, and buoyed only by their friendship and ambition. There is kind, handsome Willem, an aspiring actor; JB, a quick-witted, sometimes cruel Brooklyn-born painter seeking entry to the art world; Malcolm, a frustrated architect at a prominent firm; and withdrawn, brilliant, enigmatic Jude, who serves as their centre of gravity. Over the decades, their relationships deepen and darken, tinged by addiction, success, and pride. Yet their greatest challenge, each comes to realize, is Jude himself, by midlife a terrifyingly talented litigator yet an increasingly broken man, his mind and body scarred by an unspeakable childhood, and haunted by what he fears is a degree of trauma that he'll not only be unable to overcome - but that will define his life forever.

Rights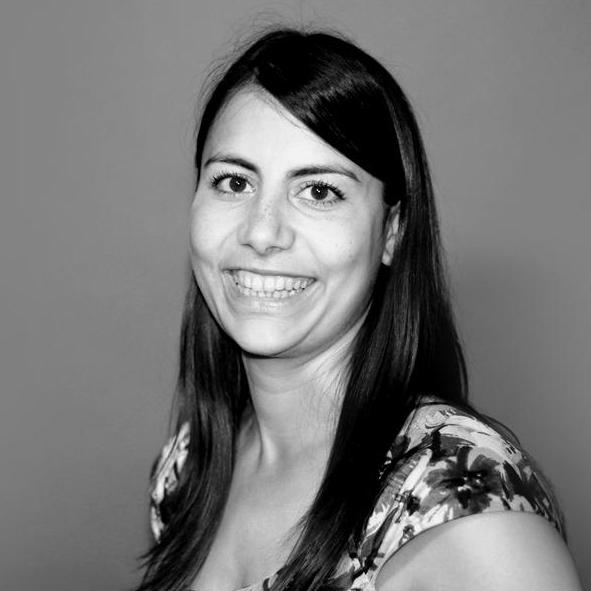 Sophie Baker manages the translation rights for A Little Life
Audio Rights
Available
The audio rights are handled by Liz Farrell.
Film Rights
Available
Contact Anna Stein for more information
Translation Rights Sold
Bulgarian
World
Labirynth
Chinese Complex
World
Locus Publishing Company
Chinese Simple
Mainland China
Beijing Imaginist Time Culture
Czech
World
Euromedia Group
Danish
World
Politikens Forlag
Dutch
World
Nieuw Amsterdam
French
World
Buchet Chastel
German
World
Hanser Verlag
Greek
World
Metaichmio Publishing
Hebrew
World
Kinneret Zmora Bitan
Hungarian
World
Maxim Könyvkiado Kft
Italian
World
Sellerio Editore
Latvian
World
Zvaigzne ABC Publishers
Lithuanian
World
Baltos Lankos
Norwegian
World
Gyldendal Dansk
Portuguese
Portugal
Editorial Presenca
Romanian
World
Litera International
Russian
World
Corpus Publishers
Swedish
World
Albert Bonniers Forlag
Turkish
World
Dogan Kitapcilik
Ukrainian
World
Krajina Mrly
Reviews
Hypnotic…immersive…. At its heart A Little Life is a fairy tale that pits good against evil, love against viciousness, hope against hopelessness. The cruelty of the life Ms. Yanagihara describes is trumped only by the tenacity with which she searches for an answer.
The Economist
It's an 800-page novel that unfolds so naturally. You feel like you're living with these characters; they don't seem like imagined people. An extraordinary reading experience.
Bill Goldstein
NBC New York
The enthralling and completely immersive story of one man's unyielding pain…a stunning work of fiction.
The New York Daily News
Once she has you, Yanagihara is not going to let you go… Yanagihara…contains multitudes. She seems able to imagine anything… A Little Life…is, in its own dark way, a miracle.
Newsday
The first must-read novel of the year. A Little Life is the most devastating but satisfying novel published so far this year. Finishing its 720 pages is like finishing one of the doorstop novels of 19th-century Russia: you feel worn out but wide awake.
Kirkus
There's nothing little about this book: not its length or its pleasures or its sometimes-wince-inducing tortures. Jude's story is cathartic in the truest sense; it'll wring you out like a sauna.
Boris Kachka
New York Magazine
A Little Life makes for near-hypnotically compelling reading, a vivid, hyperreal portrait of human existence that demands intense emotional investment…. An astonishing achievement: a novel of grand drama and sentiment, but it's a canvas Yanagihara has painted with delicate, subtle brushstrokes.
The Independent
One of the pleasures of fiction is how suddenly a brilliant writer can alter the literary landscape… Ms. Yanagihara's…new book…announces her…as a major American novelist. Here is an epic study of trauma and friendship written with such intelligence and depth of perception that it will be one of the benchmarks against which all other novels that broach those subjects (and they are legion) will be measured.
Sam Sacks
The Wall Street Journal
It's not hyperbole to call this novel a masterwork—if anything that word is simply just too little for it.
The San Francisco Chronicle
Yanagihara is superb at capturing the radiant moments of beauty, warmth and kindness that help redeem the bad stuff.
John Powers
NPR
Exquisite, unsettling…an examination of the depths of human cruelty, counterbalanced by the restorative powers of friendship.
The New Yorker
Difficult to put it down, even in the midst of sobbing…a transformative experience, not soon forgotten.
Minneapolis Star Chronicle
The triumph of A Little Life's many pages is significant: It wraps us so thoroughly in a character's life that his trauma, his struggles, his griefs come to seem as familiar and inescapable as our own. There's no one way to experience loss, abuse, or the effects of trauma, of course, but the vividness of Jude's character and experiences makes the pain almost tangible, the fall-out more comprehensible. It's a monument of empathy, and that alone makes this novel wondrous.
Huffington Post