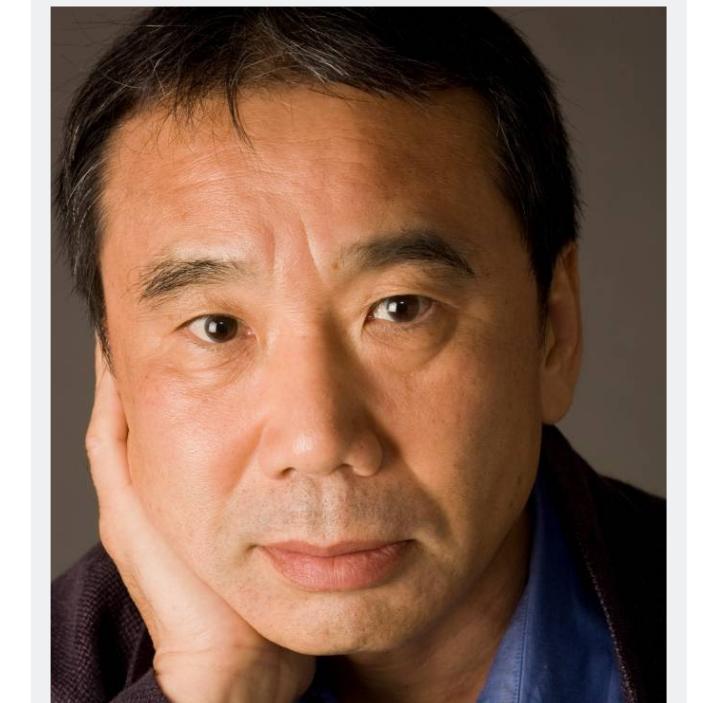 Haruki


Murakami

Novelist and short story writer
Haruki Murakami was born in Kyoto in 1949 and now lives near Tokyo. His work has been translated into more than 50 languages, and he has been the recipient of a host of international awards and honours including the Franz Kafka Prize and the Jerusalem Prize. He has also received honorary doctorates from the University of Liege and Princeton University in recognition of his works.

Haruki Murakami is represented in all Asian territories by Tatemi Sakai at the Sakai Agency.