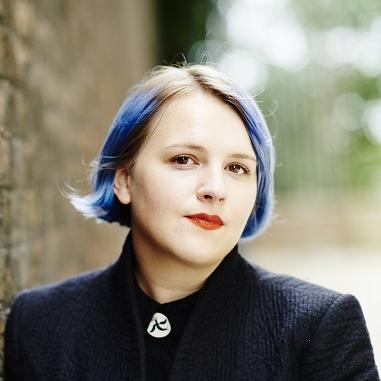 Imogen Hermes Gowar studied Archaeology, Anthropology and Art History before working in museums. Her first novel, The Mermaid and Mrs Hancock, won a Betty Trask Award and was Sunday Times bestseller. It was shortlisted for the Women's Prize For Fiction, the inaugural Deborah Rogers Foundation Writers Award, the MsLexia First Novel Prize and the Sunday Times PFD Young Writer of the Year Award. Imogen lives and writes in Bristol.
There is much to chew on here, and much to savour, presented with wit and showmanship. Would that showmanship were a gender-neutral word, though, because all the elan of this book is female, from the madams running their girls, to the book's most obvious literary forebear, Angela Carter's Nights at the Circus. Imogen Hermes Gowar delights in the feminine fakery of mermaids, but as a writer she is the real deal.
The Guardian
on The Mermaid & Mrs Hancock
The story is by turns intriguing, touching, funny, sad and heartwarming. It will make you laugh and it may make you cry. Mostly, though, the cast of endlessly engaging characters will keep you turning the pages until you get to the wholly satisfying ending.
The Times
on The Mermaid & Mrs Hancock
Fascinating and funny... this is undoubtedly the start of a major career for this young writer.
Vogue
on The Mermaid & Mrs Hancock