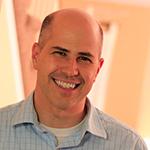 ICM Partners
J. A. White lives in New Jersey with his wife, three sons, and a hamster named Ophelia that doesn't like him very much. When he's not making up stories, he teaches a bunch of kids how to make up stories (along with math and science and other important stuff). He wishes dragons were real because it would be a much cooler way to get to work.
RT @foofighters: Ok @Nandi_Bushell....Round 2! Every superhero needs a theme song. Here's one for you! Mad props to The Grohlettes for the…
Follow @jawhitebooks
A spine-tingling dark fantasy about the power of facing down fears and choosing your own fate.
School Library Journal (starred)
on Nightbooks