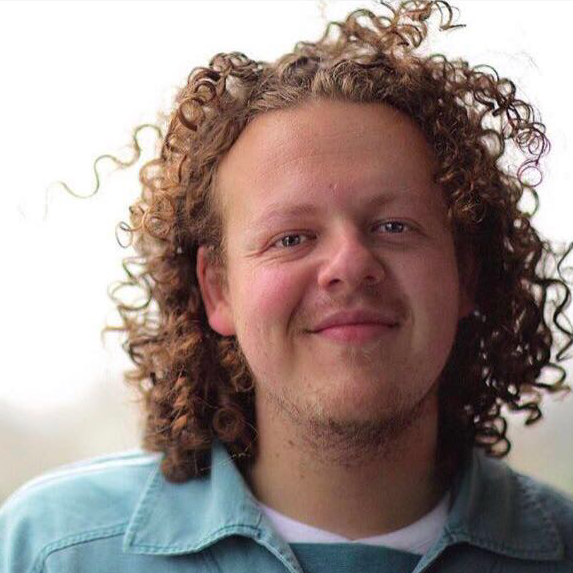 Jack


Rooke

Writer, presenter and comedian
Jack's debut solo show Good Grief, a comedy-theatre piece about his father's death co-written with his 85 year-old Nan Sicely, was met with critical acclaim receiving a nomination for 'Best Show by an Emerging Artist' (Total Theatre Awards) and a mention in The New York Times' Top Theatre highlights for the Edinburgh Festival 2015. The show then transferred to the Soho Theatre where it was the headline production of their inaugural 'Soho Rising' festival, showcasing the best in new writing and performance and went on a national tour. Jack's second show Happy Hour was developed by Soho Theatre and performed at the Edinburgh Fringe and his latest piece Love Letters enjoyed a sellout run at Roundhouse.

As a comedian and performer, Jack has performed at The Royal Court, Trafalgar Studios, Roundhouse, Soho Theatre, Latitude, Bestival, Wilderness and Underbelly.

In broadcasting, his radio version of Good Grief aired on BBC Radio 4 and he is the resident on-air expert in bereavement and mental health for BBC Radio 1, frequently featuring on R1's Surgery and helping create documentaries such as R1's Guide To Happiness and Clara Amfo's Running with Grief. His BBC Three documentary, Happy Man, about male happiness and suicide is currently available on iPlayer.

As a presenter, Jack hosts The Guardian Literary Institute at Camp Bestival and The Arts Amphitheatre at Bestival. He has also created work for multiple platforms as both a comedian and an ambassador for male suicide prevention charity CALM (Campaign Against Living Miserably), where he also curates and hosts comedy showcase events in aid of CALM.

He is developing an original scripted comedy with Roughcut/Little A Productions for TV and was named a Broadcast Hot Shot in 2017 for his writing.
Jack is also writing his debut novel for Penguin/Ebury Publishing.

Rooke lacks the affectation often obvious in other comedians ... a breath of fresh air. It seems inevitable that his current success in comedy will continue to grow. Jack Rooke: Happy Hour is glorious and necessary ... a glittering, heartfelt gem
Rosie Hilton
A Younger Theatre on Happy Hour
A highly entertaining, yet delicate and perceptive piece
Lyn Gardener
The Guardian on Happy Hour
Theatre
Writer & Performer & Creator
Comedy-storytelling show about the misfortunes of modern romance, gay dating and some good old fashioned shagging. Set to a live harp accompaniment from acclaimed orchestral musician Alexander Thomas, Love Letters is a story for those who've been ghosted, freaked out by one-night stands and deleted Tinder before re-installing it two weeks later.
Producer
David Luff/Soho Theatre
Happy Hour is Jack's new show for Edinburgh Fringe 2017; a comedy documentary theatre show set in the filthiest student, gay, wanky-exposed-brick-with-dangly-lightbulb bars, exploring why some mates leave the party and never ever come back.
Cowgate, Underbelly, Edinburgh
Director
Gabriel Bisset-Smith
Jack's debut hour show blending comedy, storytelling and film to explore how we treat the bereaved, deal with grief and try to celebrate finding happiness after tragedy. The show ran at Underbelly for Edinburgh Fringe 2015, then at Soho Theatre in Spring 2016 and will go on tour in 2017.

Television
Writer & Creator
Starring
Dylan Llewellyn
Jon Pointing
Camille Coduri
Katy Wix
Comedy pilot in development
Presenter & Creator
Radio
Writer & Presenter & Creator
Radio documentary about M.I.A and Jack's fandom exec-produced by Gemma Cairney
Production Company Boom Shaka Laka Productions
Broadcaster
BBC Radio 4
Writer & Performer & Creator
A radio sitcom adaptation of Jack's critically acclaimed stage show for BBC Radio 4
Production Company BBC
Broadcaster
BBC Radio 4