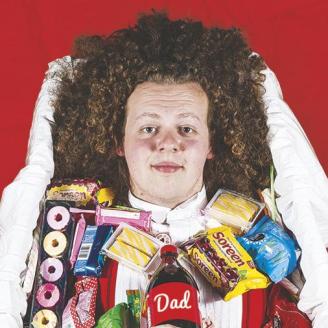 Jack Rooke
Writer, presenter and comedian
Biography
Jack's debut solo show Good Grief, a comedy-theatre piece about his father's death co-written with his 85 year-old Nan Sicely, was met with critical acclaim receiving a nomination for 'Best Show by an Emerging Artist' (Total Theatre Awards 2015) and a mention in The New York Times' Top Theatre highlights for the Edinburgh Festival 2015. The show then transferred to the Soho Thetare where it was the headline production of their inaugural 'Soho Rising' festival, showcasing the best in new writing and performance. The show will also go on a national tour in 2017. Soho are also developing Jack's new show Happy Hour.

As a comedian and performer, Jack has performed at The Royal Court, Trafalgar Studios, Roundhouse, Soho Theatre, Latitude, Bestival, Wilderness and Underbelly.
In broadcasting, his radio version of Good Grief aired on BBC Radio 4 and he is the resident on-air expert in bereavement and mental health for BBC Radio 1, frequently featuring on R1's Surgery and helping create documentaries such as R1's Guide To Happiness and Clara Amfo's Running with Grief.
As a presenter, Jack hosts The Guardian Literary Institute at Camp Bestival and The Arts Amphitheatre at Bestival. He has also created work for multiple platforms as both a comedian and an ambassador for male suicide prevention charity CALM (Campaign Against Living Miserably), where he also curates and hosts comedy showcase Save The Male in aid of CALM. His BBC Three documentary about male happiness and suicide is in development and will air in Spring 2017.
CV
Theatre
Writer & Performer & Creator
Producer
David Luff/Soho Theatre
New show in development with Soho Theatre.
Director
Gabriel Bisset-Smith
Jack's debut hour show blending comedy, storytelling and film to explore how we treat the bereaved, deal with grief and try to celebrate finding happiness after tragedy. The show ran at Underbelly for Edinburgh Fringe 2015, then at Soho Theatre in Spring 2016 and will go on tour in 2017.

Radio
Writer & Performer & Creator
A radio sitcom adaptation of Jack's critically acclaimed stage show for BBC Radio 4
Production Company BBC
Broadcaster BBC Radio 4