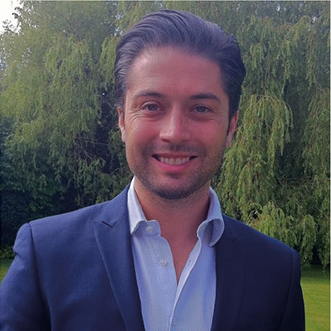 Following qualifying as a litigation lawyer James decided to mix his two passions of writing, and sport, and commence a literary career. Since 2009 James has written five football books, with his biography of Manchester United star, Duncan Edwards, becoming an Amazon bestseller on its release, with renowned radio pundit, Mike 'Porky' Parry, calling it 'easily the best football biography I've ever read'.

In addition to writing football based books James has ventured into non-fiction thrillers. His first in this genre, Alligator Blood, was released in 2013 and tells the incredible true story of Daniel Tzvetkoff, an Australian whiz-kid, who has been blamed for the collapse of online gambling in the United States. Heralded by Poker News as 'one of the all-time greatest poker books', The Independent also selected it as their book of the week, describing it as 'a rip-roaring roller-coaster of a book.'


His latest book, the biography of the iconic Arsenal and England footballer, David 'Rocky' Rocastle, will be published in May 2016. James is also a keen screenwriter, with several projects ongoing, and also collaborated with YouTube phenomenon KSI in the writing of his 2015 UK bestseller, I Am A Bellend.