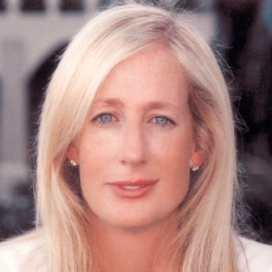 Jennet


Conant

American non-fiction writer
Jennet Conant is the author of the New York Times bestsellers The Irregulars and Tuxedo Park. A former journalist, she has written for Vanity Fair, Esquire, GQ, Newsweek, and The New York Times.

Jennet lives in New York City and Sag Harbor, New York.

Jennet Conant's new book is pure pleasure. Immensely intelligent and entertaining, with a narrative so strongly fashioned it reads, and compels, like the best fiction.
Alan Furst
on The Irregulars
While her protagonists are brilliant men and women, they're also vibrant characters who chafe at authority, fall in love, argue over housing and drink to excess. Less about the science of building the bomb, the book highlights the creation of a unique place and time in which that bomb could be built...

Publishers Weekly on 109 East Palace
All the ingredients of a fun thriller are here: plenty of bad guys, lots of Bond-type girls, double-crosses, and threats from everywhere, plus action in jungles, cities, and deserts.
Geoffrey Jennings
on A Covert Affair