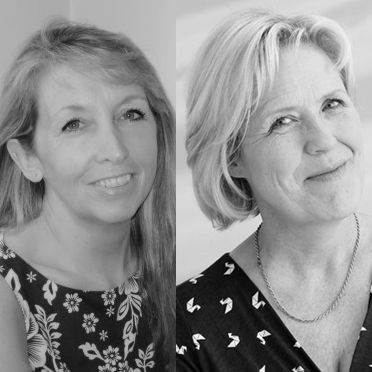 Jennie


Miller &
Victoria
Lambert
Jennie Miller MSc is a Transactional Analysis psychotherapist, trainer and relationship expert with nearly 20 years' experience. She worked for The Priory group, specialising in depression, working one-to-one with personality disorders, and seeing couples. She is also the founder of the very popular 'The Key to Couples Work', a TA-based training programme that she delivers in this country and abroad. She works with the Armed Forces training their welfare officers, and is currently designing a training programme for solicitors' practices and other professional offices. In her private practice, she sees individuals for long-term psychotherapy, couples, and small family groups. Jennie is well known internationally for her work in relationships and creative use of boundaries.

Victoria Lambert is an international award-winning journalist, and has written for most of the UK's national newspapers, principally the Daily Telegraph, the Guardian and the Daily Mail. She has written for numerous magazines including Woman & Home, The Spectator and Saga, and has been a columnist for Geographical and education magazine School House where she is the agony aunt. Staff positions have included Health Editor of the Daily Telegraph and Health Editor of the Daily Mail, plus Foreign Editor, in Australia, of the Sydney Daily Telegraph. Victoria Lambert's work is syndicated worldwide and she has been recognised with awards including the Best Cancer Reporter Award 2011 presented by the European School of Oncology.
Jennie and Victoria's first book together, Boundaries: How to Draw the Line in Your Head, Heart and Home, was published in January 2018.