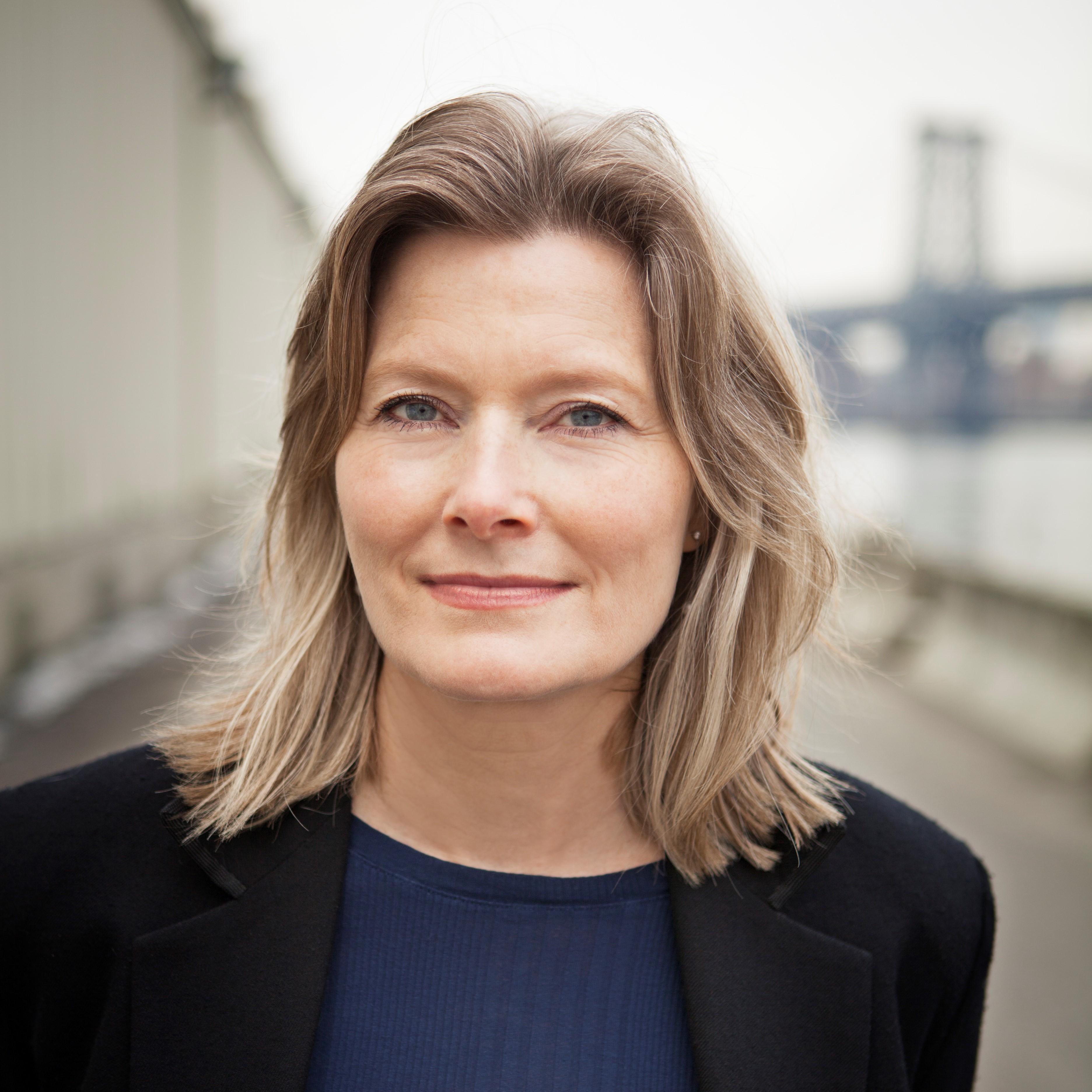 Jennifer


Egan

Novelist, non fiction and short story writer
Jennifer Egan is the author of four novels, including Look at Me, a finalist for the National Book Award, and a short story collection, Emerald City. She has published short fiction in The New Yorker, Harper's, McSweeney's, among others, and her journalism appears frequently in the New York Times Magazine.

Jennifer Egan's A Visit From the Goon Squad, received critical acclaim for its inventive style and won many honors, including the 2011 Pulitzer Prize for Fiction and National Book Critics Circle Award for fiction, as well as the UK's Galaxy National Book Award in the International Author of the Year category. Jennifer Egan was awarded the John Updike Award which celebrates a writer in mid-career whose work has demonstrated consistent excellence by the American Academy of Arts and Letter.
Her most recent book, Manhattan Beach, has been longlisted for the National Book Award 2017 and the Women's Prize for Fiction 2018.

Jennifer Egan was born in Chicago and raised in San Francisco. She attended the University of Pennsylvania and St John's College, Cambridge.
RT @PENamerican: On May 2, the eve of #WorldPressFreedomDay, we are honored to announce that @staceyabrams will be our Keynote Speaker at a…
Follow @Egangoonsquad
Richly imagined and stunningly written.

New Yorker on Look At Me
Dizzying heights...a novel of interconnecting stories that is as emotionally accurate as it is architecturally adventurous.

The Independent on A Visit from the Goon Squad
Inventive and hugely entertaining.
David Nicholls
The Guardia: Books of the year 2011 on A Visit from the Goon Squad
Splendid…the novel is tremendously assured and rich, moving from depictions of violence and crime to deep tenderness. The book's emotional power once again demonstrates Egan's extraordinary gifts.
Publishers Weekly (starred review)
on Manhattan Beach
Realistically detailed, poetically charged, and utterly satisfying: apparently there's nothing Egan can't do.
Kirkus Reviews (starred review)
on Manhattan Beach
Egan's propulsive, surprising, ravishing, and revelatory saga, a covertly profound page-turner that will transport and transform every reader, casts us all as divers in the deep, searching for answers, hope, and ascension.
Booklist (starred review)
on Manhattan Beach
This large, ambitious novel shows Egan at the top of her game. Anna is a true feminist heroine, and her grit and tenacity will make readers root for her.
Library Journal (starred review)
on Manhattan Beach
Manhattan Beach is a fleet, sinuous epic, abounding with evocative details, felicitous metaphors, and crystalline historical assessments… [and] magnificently captures this country on the brink of triumph and triumphalism.
Bookforum
on Manhattan Beach
Egan's first foray into historical fiction makes you forget you're reading historical fiction at all.
Elle
on Manhattan Beach
While it's obvious that Egan meticulously researched the era's history, the novel's crooked politicians, organized-crime bosses, and shady cops make it read like a fast-paced, hard-boiled drama.
Marie Claire
on Manhattan Beach
Pulitzer Prize winner Jennifer Egan makes her maiden deep dive into historical fiction with the vivid Manhattan Beach.
Vanity Fair
on Manhattan Beach
Exquisitely wrought.
Entertainment Weekly
on Manhattan Beach
This is a big novel that moves with agility.
Dwight Garner
The New York Times on Manhattan Beach
This is a novel that deserves to join the canon of New York stories.
Amor Towles
The New York Times on Manhattan Beach
The maritime experiences of both father and daughter are often beautifully rendered, but it's the relationship that elevates the novel above Egan's earlier books.
Alasdair Lees
The Independent on Manhattan Beach
[Egan has a] talent for dazzling, specific descriptions that animate each chapter, and dialogue that rings true to her memorable characters and their era.
Eileen Weiner
Pittsburgh Post-Gazette on Manhattan Beach
...she's hit it out of the park again.
Melissa Ragsdale
Bustle on Manhattan Beach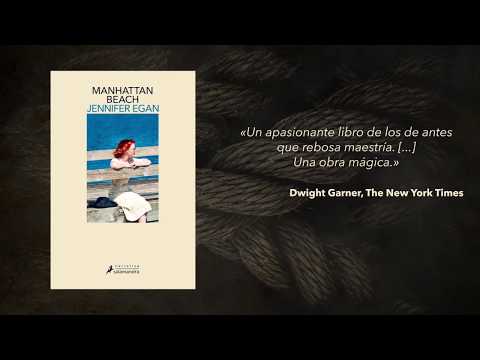 Manhattan Beach Salamandra Trailer