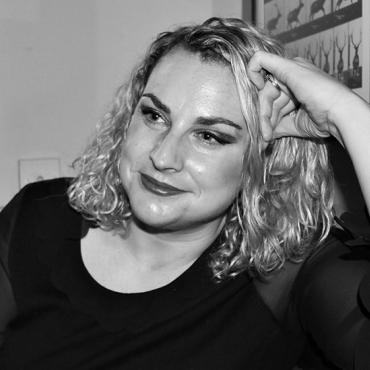 Dr.


Jennifer Otter
Bickerdike

Rock N Roll Cultural Historian, Fandom Expert, and Broadcaster

Dr. Jennifer Otter Bickerdike is a media and music academic and author, specializing in fan culture, the cult of dead celebrity, music and music heritage. She has written and presented extensively on fandom and media, using her experience as a former American music industry and Silicon Valley executive to explore a range of societal issues and behaviors. Jen's recent appearances include TruTV, BBC Radio 6 Music, BBC 4, Camp Bestival, Bestival at Goldsmiths University of London , Channel 4, Bass Guitar Magazine, Absolute Radio, The Guardian, Manchester Off The Record, Liverpool Sound City and Classic Album Sundays.

Jen's next project about the importance of vinyl records, Why Vinyl Matters, will be out in the Fall of 2017 on ACC Publishing. A manifesto about the importance of vinyl as a cultural object, the book features interviews with a variety of fans, including Tim Burgess, Henry Rollins and Fatboy Slim. A recovering Anglophile herself, Jen has released several books about fan culture, including 2014's Fandom, Image and Authenticity: Joy Devotion and the Second Lives of Kurt Cobain and Ian Curtis (Palgrave MacMillan); 2015's The Secular Religion of Fandom (Sage); and the 2016 release Joy Devotion: The Importance of Ian Curtis and Fan Culture.

Originally from California, Jen spent time at a variety of record companies, including Sony Music, MCA Records and Universal Music and Video Distribution before becoming the West Coast Marketing Director for Interscope Geffen A&M Records at 25. She toured with and devised marketing and branding campaigns for major international acts including Nirvana, Pearl Jam, Rage Against the Machine, Dr. Dre, Gwen Stefani, U2 and Eminem, before leaving to start her own consulting company, working with a wide array of creative industry and technology tastemakers, such as Facebook, Dawbell PR, Music for America, Adeline Records and L.A.M.B.

After friend Hunter McPherson was murdered in San Francisco, Jennifer decided to quit her job, sell everything she owned and roll the dice on fulfilling a life long dream of living in England. Her story of transformation was picked from thousands and featured in New York Times best-selling author Marlo Thomas's book, It Ain't Over 'Till Its Over.
Jen is currently the Course Leader for Music Journalism at BIMM London in England. In 2013, she won the coveted Student Led Teaching award for Most Innovative Lecturer and was short listed for the same accolade on a national level by the Times Higher Education. She currently juggles living between London, Bude, Cornwall and Santa Cruz, California.

RT @GoodTimesSC: The iconic "Screaming Hand" logo has been reimagined to raise awareness about the importance of clean hands amid the Covid…
Follow @JenOtterBickerd